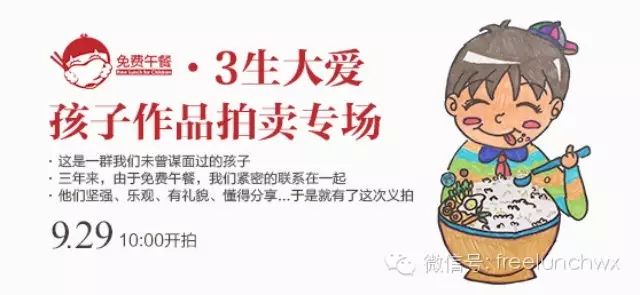 Translator: Yidan Zhang
They are a group of children whom we've never met before
During these three years, we are closely linked together because of Free Lunch.
Watching them grew up from little children in kindergarten to little brothers and sisters on their second grade,
Watching them graduated from primary school and entered the junior high school, with air of self-confidence,
Watching them happily grew up.
They are tough, optimistic, polite and willing to share!
At the third anniversary of Free Lunch, they expressed their love in their own ways, hence we have this small sharing auction.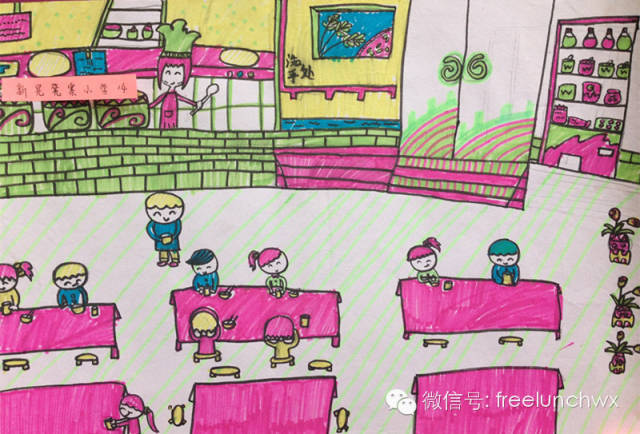 Author information: thank Han Yang in class 2, grade 4 of Xinhuang Dengzhai primary school
Creation concept: fellows are happily waiting for free lunches!
Size: 37.5cm*26cm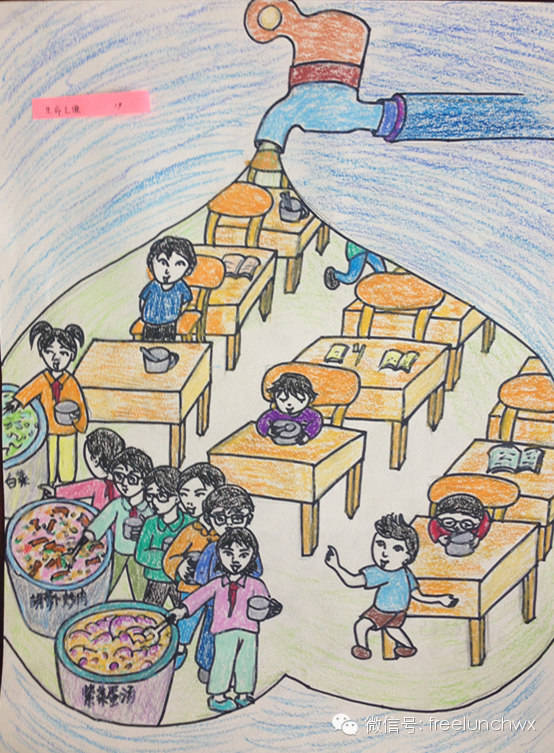 Author information: thank student in Free Lunch school of Xinhuang.
Creation concept: the resource of survival, the stream of life!
Size: 37.5cm*52cm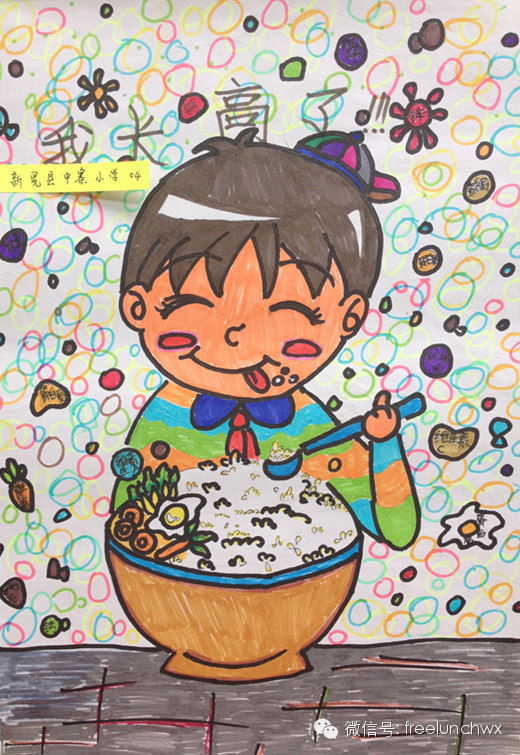 Author information: thank Liya Yang in class 95, grade 6 of Xinhuang Zhongzhai primary school.
Creation concept: 3-year free lunches, companion me to grow up!
Size: 37.5cm*26cm
Want to know more information about the auction, please click the link below:
http://paimai.taobao.com/pmp_album/21351118.htm?spm=a1z10.1.w4024-2712516168.1.jZc9Y8&scene=taobao_shop&qq-pf-to=pcqq.group