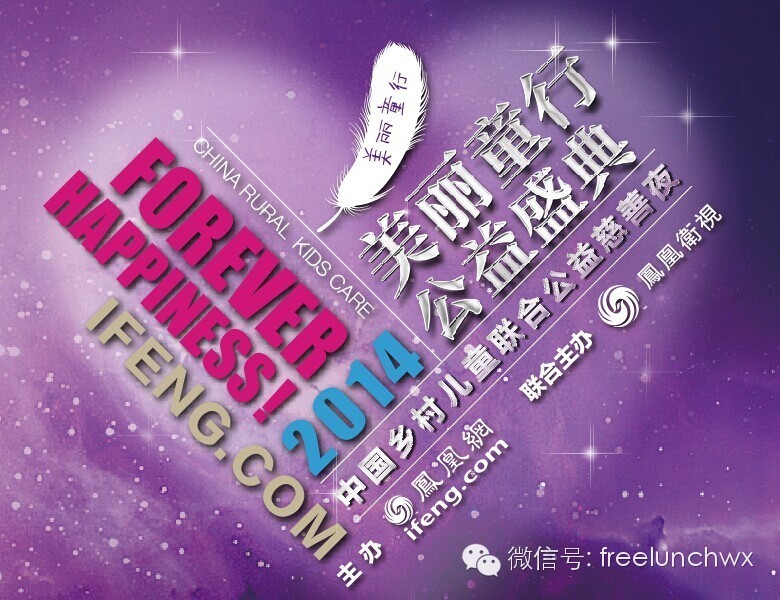 On September 26th, 2014, from 10:00 to 20:00, "Forever Happiness • China Rural Kids Care: United Night of Charity"will be held at China World Trade Center Tower 3 in Beijing. Below are the introductions to the auction lots for the Free Lunch Fund at the scene of the dinner.
1. Xiajiang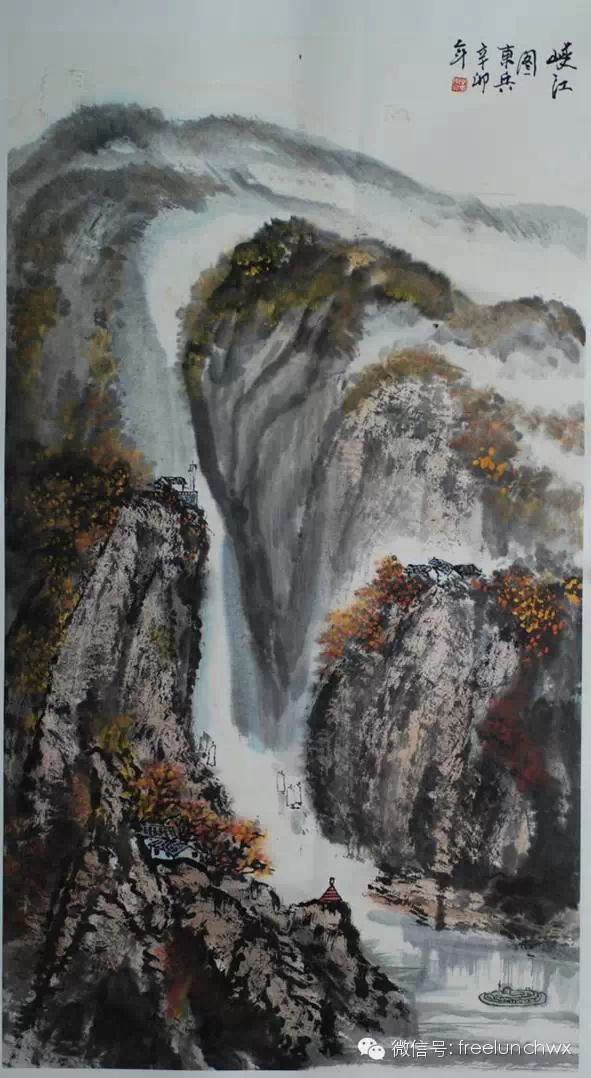 Author:Li Dongbing
Size:3512.5px*2137.5px
Category:Ink and wash painting
Donator:Li Dongbing
About the Author:
Li Dongbing, his courtesy name is Wen Yu, and his pseudonym is Dong Bin.He is member of Wuhan Artists Association,dean of Qintai art academy, member of Hubei photographers' association.He loves poetry and be good at melody, traditional stringed and woodwind instruments, as well as photography. He has been fond of traditional Chinese painting since childhood, and has copied many masterpieces of ancient masters, therefore he has sound painting skills. Then he became a disciple of Guan Shanyue and specialized in landscape painting. During the process of exploring the creation of traditional Chinese painting, he excels at learning from the ancient and the west, so as to digest diverse advantages of all kinds of art, and hone the painting language of himself, so that he will earn his own art style. Li Dongbing is listed in Chinese Present age Celebrity Collection and other two dictionary works, and his works are selected into around twenty art books such as Dictionary of Contemporary Artists, as well as Chinese Painting and Calligraphy Art Observatory. He is also selected as World Art Celebrity and Famous Contemporary Artists by China Federation of Literary and Art Circles, CCTV, International Federation of Artists and other art organizations. More than twenty pieces of his works have been exhibited and published internationally.
2. Snow, On the Pattern of Qinyuanchun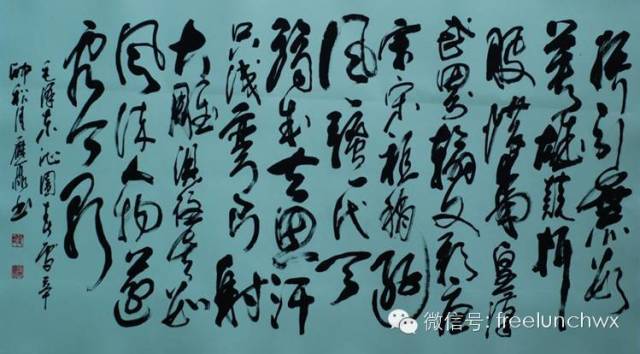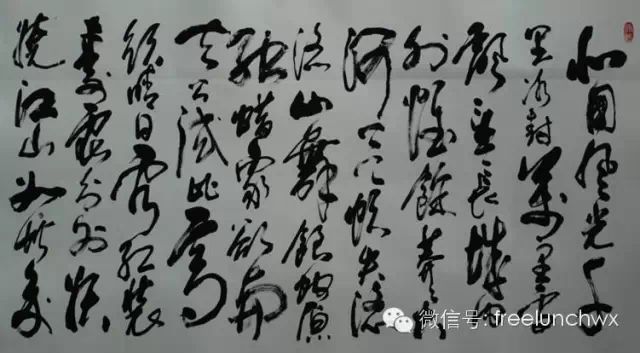 Author:Shi Yingmiao
Size:3937.5px*2137.5px
Category:Calligraphy
Donator:Shi Yingmiao
About the Author:
Shi Yingmiao, male, was born in 1950 in Jiangxia, Hubei and his pseudonym is Mo Ren Lang Zi. He is a famous painter in China. He is member of Chinese Artists Association, academician and first class painter of Chinese Painting Institute, academician of Hubei qingjiang academy, member of Hubei branch and Wuhan branch of Chinese Artists Association, trustee of Wuhan art gallery, visiting professor of Jiang Cheng College, and judge of the live final for the national curriculum youth painting and calligraphy talent competition which was held by the central institute of education science art education research center. Shi Yingmiao has been trained in Hubei Institute of Fine Acts, and he is disciple of Tang Wenxuan, who is a Chinese painting master and one of the top eight flowers and birds painters in China. Shi Yingmiao is good at Chinese landscape painting, calligraphy, as well as bird-and-flower painting. He is specialized in Chinese landscape painting.
3. Blessing

Author:Liu Wangong
Size:3975px*2137.5px
Donator:Liu Wangong
About the Author:
Liu Wangong, his pseudonym is Chuan Shi and he is a senior artist. He is Han people and he was born in May of 1940 in Yangzhou Jiangsu. He is member of Hubei province artist association, vice dean of Chutian painting and calligraphy institute. He is disciple of famous artist Tang Wenxuan. The works of Liu Wangong have been selected into "the first Chinese flowers and birds painting exhibition" and "the first invitational exhibition of Chinese painting", which were held by Chinese Artists Association and other organizations. His works have been published in China Culture Daily, China Women, the Art Newspaper, Traditional Chinese Painter and other national newspapers and magazines.
4. Lying Play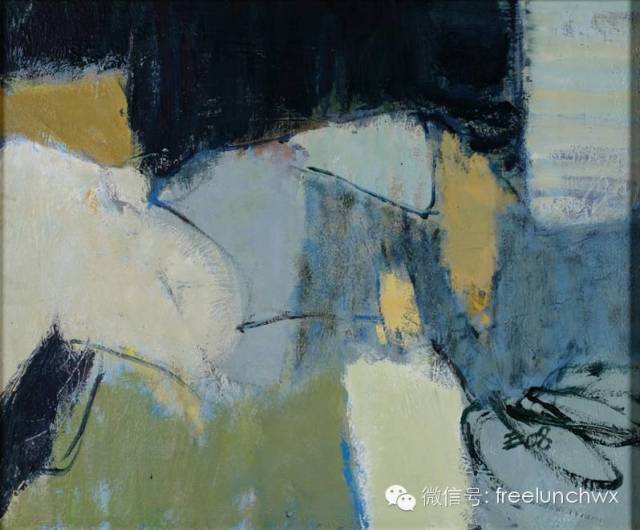 Author:Wang Jianwei
Category:Oil painting
Size:1250px*1625px
Year:2008
Donator:Zhejiang Boyie Cyber-culture Co., LTD
About the Author:
Wang Jianwei was born in 1997 in Wuzhen, Zhejiang.
He graduated from Art College of Zhejiang Normal University with bachelor degree in 1998.
He graduated from China Academy of Art integrated art department with master degree in 2004.
He has been a teacher in China Academy of Art since 2004.
He was learning in École Nationale Supérieure d'Art de Dijon by exchange in 2003.
He gained the Wang Jialian graduation work scholarship of China Academy of Art in 2004.
His works were selected into Zhejiang exhibition of the tenth national fine arts exhibition in 2004. (Hangzhou)
His works were selected into China's exhibition of young and middle-aged artists on Beijing biennale in 2005. (Beijing)
His works were selected into "Home of Migrators", the decade exhibition of comprehensive painting and teaching in 2005. (Hangzhou)
5. Blossom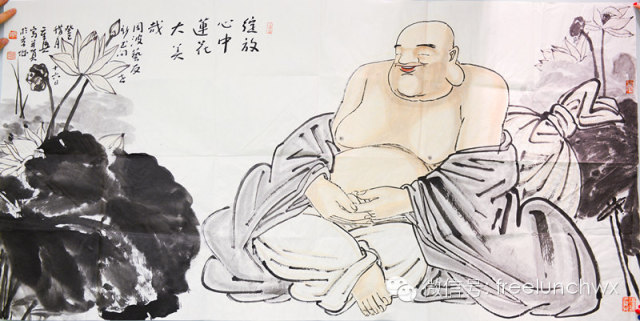 Category:Ink and wash painting
Size:3400px*1700px
Author:Zhu Zhongxing
Donator:Zhou Bo (host, writer, film and television producer, female social charity campaigner)
Bid Suggestion:Twenty thousand RMB per 850px x34 cm
About the Author:
Zhu Zhongxing was born in 1958 in Putian Fujian. He is vice dean of Poetry Painting Academy of the China Cultural Association of Poetry and Wine, which belongs to Ministry of Culture. He is member of Chinese association of religious, dean of Guangdong Guangzhou Yuexiu art academy, academician of hometown of Confucius academy in Shandong, vice chairman of China's modern national artists association, member of China talent research association artists' department committee, managing director of Beijing Zhi Mo art association, honored dean of Zhao Ming Temple Tai Academy, vice dean of Putian county Xinan academy, deputy secretary general of Putian county painters' association.
6. Cruise Tickets (couple balcony cabin on Princess Cruises Sapphire Princess for round voyage from Shanghai to South Korea in June 2015)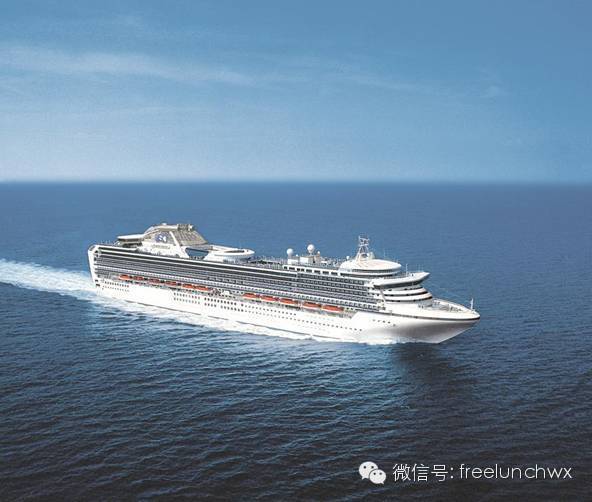 Number:Three (couple tickets)
About the Cruise:
One of the best-known names in cruising, Princess Cruises first set sail in 1965 with a single ship cruising to Mexico. Today, the line has grown to become the third largest cruise line in the world, renowned for innovative ships, an array of onboard options, and an environment of exceptional customer service. A recognized leader in worldwide cruising, Princess offers approximately 1.7 million passengers each year the opportunity to escape to the top destinations around the globe, aboard a fleet of 18 modern vessels.
In May of 2014, the Sapphire Princess under Princess Cruises started the first voyage season in China, which took Shanghai as the home port, and brought the well-designed brand new high-end cruise experience: "Princess Class", offering high quality and comfortable cruise experience for Chinese customers who are getting better taste.
Princess Cruises has adhered to supporting charities for a long time, and has held the "Deck Charity Walking" activity together with the Free Lunch Fund of China Social Welfare Foundation. During each voyage from May to August this year, Princess Cruises will invite customers on Sapphire Princess to take part in the "Deck Charity Walking" activity. As long as each customer donate at least 10 dollars, the money could be used to supply free lunch for one child from undeveloped mountainous area for a whole month. At the end of this voyage season, Princess Cruises Community Foundation will donate all the charitable donation to "Free Lunch" project.
7. Bamboo Cellphone (Limited Edition from OnePlus)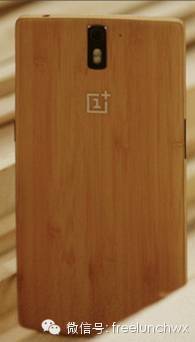 Donator:OnePlus Tech
Number:6
About the Product:
The limited edition bamboo cellphone from OnePlus has used bamboo, the natural materials as the shell, and thus it has very high requirements for both design and technique. The bamboo species used by the phone is phyllostachys pubescens, which come from its hometown Taojiang County. It is the most precious and most useful kind of bamboo among all moso bamboos, which has the highest economic value. The bamboo from Taojiang has more compact fiber bundles, which share higher proportion and clearer natural pattern. This kind of bamboo is chosen to ensure the tenacity of material to offer the best status of elasticity. The bamboo grows in the central Asian tropical climate at 28.51 degrees north latitude, where the temperature is always around 16.5 degrees centigrade. Only after the bamboo has grown for five to six years here in the severe environment, it will meet the demands for materials of the limited edition of bamboo cellphone from OnePlus.
The process period of the back cover for limited edition bamboo cellphone from OnePlus is 21 days, which includes 28 procedures such as chopping, drying, carbonation, degreasing and dewatering, gluing, spraying and polishing, laser cutting, and so on. Only after the whole process, the natural material will become finished product of cellphone shell with high quality. The bamboo back cover will have magical changes to become anti-scratch, wear proof, inflaming and damp-proof after special treatments in high-tech workshop, so it has more advantages than general plastic. The pattern of each back cover for limited edition bamboo cellphone from OnePlus is unique, so customer will buy a unique new device which is the only one in the world.
For its configuration, limited edition bamboo cellphone from OnePlus is the same as that of normal cellphone. It features a 801 processor from Snapdragon, 3G memory, a 5.5 cun 1080P high resolution screen, and 13MP IMX214 camera from Sony which could quick focus in 0.3s and slow shutter for 32s. It supports double 4G and has the top configuration in the present industry.
8. Purple Tea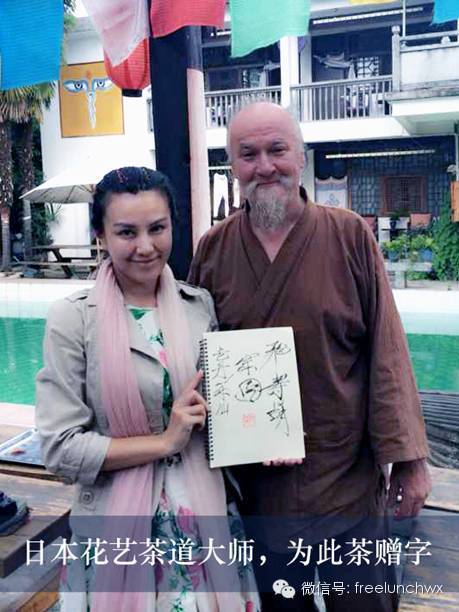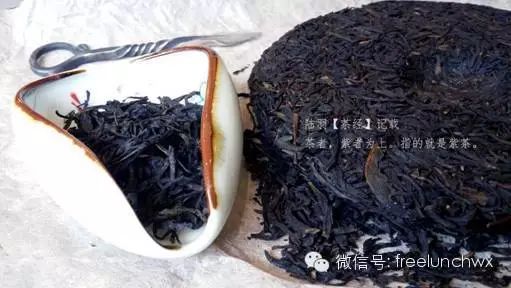 Raw Material:Ancient purple bud tea
Year:1-3 years
Category:Pu 'er Tea
Origin:中Pu 'er tea area, Pu'er City, Yunnan Province, China
Production process:Raw tea
Production technique:Purely hand-made as ancient ways (raw tea)
Norms:250g Shape:cake tea
Storage:airy, dry, pollution-free, extraneous odor-free environment
Guarantee period:999999
Ingredients:Ancient purple bud tea
Additives:No
Weight:250g
Organic Food:Yes
Donator:Zhu Yan (mainland film and television actress)
9. A Piece of Poetry from Wang Duo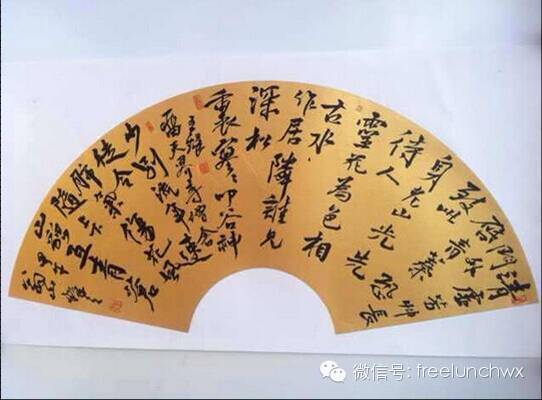 Author:Liu Shizhi
Category:Calligraphy sector
Size:1250px*750px
Time:August, 2014
Donator:Liu Shizhi
About the Author:
Liu Shizhi comes from Wengyuan, Guangdong. He is a poet, a calligrapher, a painter and an art critic. He is member of Guangdong art critic society, member of Guangdong Chinese calligraphers association, managing director of Guangzhou artists association, member of Guangzhou calligraphers association and vice dean of Wengshan poem, calligraphy and paintings academy. He stands for "solitary poem, silent paintings, and man of action". His works has been collected by academic organizations, professional institutions and personages such as Tsinghua University, Jinan University, Guangdong Nanhua Temple, Guangxiao Temple, Xinhui Six Ancestral Temple, Fujian Xuefeng Temple, Dagong newspaper in HK, Cheng newspaper in HK, Nanfang Daily, New Express, Yangcheng Evening News art research academy, state archives bureau of Guangzhou city.
Introduction:
The piece of work is running and cursive script calligraphy sector of a piece of poetry from Wang Duo. It was elaborately created by Mr. Liu Shizhi at the beginning of autumn season this year. It shows honest sincere and natural vigor, lively spirit and unlimited charm.
10. Peacock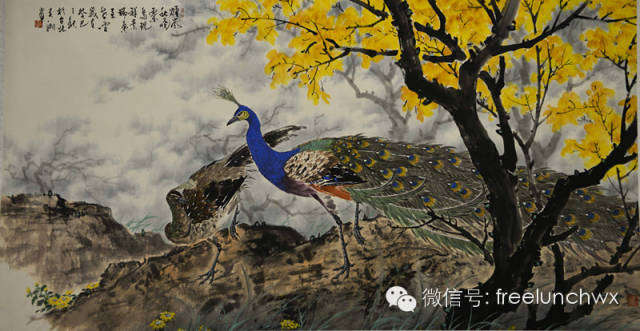 Author:Wu Xiang
Category:Traditional Chinese painting
Size:2375px*4375px
Donator:Wu Xiang
Introduction: As mentioned traditional Chinese painting, people in Lanxi will talk about Wu Xiang. The paintings of Wu Xiang and the calligraphy of Chen Yongyuan, the traditional opera of Wu Yifeng are top three treasures of Lanxi cultural circles.
About the Author:
Wu Xiang, male, his courtesy name is Chu Zhu, and his pseudonym is Bai Xiweng. The alternative name of his house is Yang Yan Room. He was born in Lanxi city in May of 1927. He graduated from Hangzhou National Art College. He is a researcher of Chinese painting and calligraphy institute, member of Chinese Artists Association Zhejiang branch, member of Chinese poetry academy, member of Zhejiang poetry academy, member of Chinese flowers and birds painting association, the first president of Lanxi artists association, the honored president of Lanxi art society and the vice chairman of poetry, calligraphy, painting club of Lanxi municipal political consultative conference.