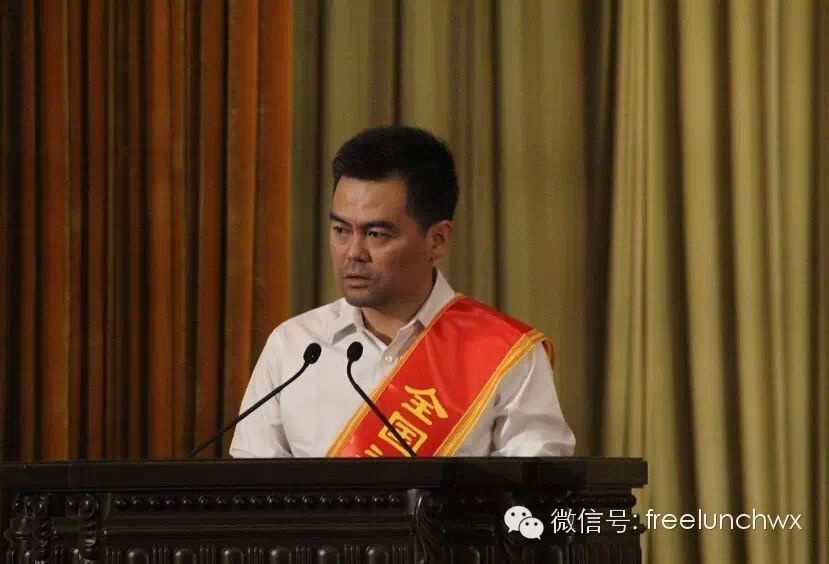 Deng Fei, the initiator of the program Free Lunch for Children, said: "Joint efforts made by the government, enterprises and the society to help people in the poverty-stricken areas free from poverty and gain fairer chances so as to change their fate. The glory is supposed to belong to each friend who have cared, supported and participated in our program."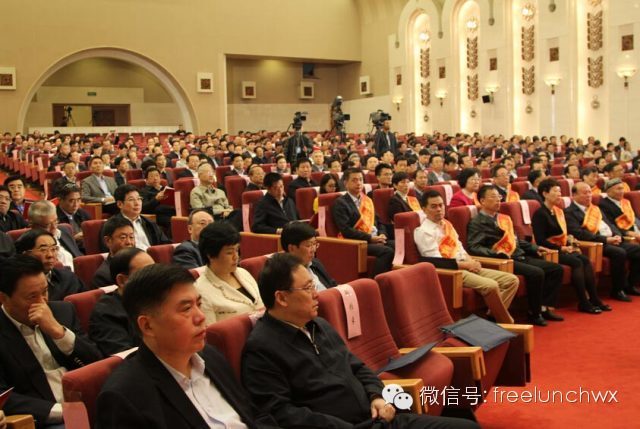 The first Poverty Alleviation Day, set on October 17 th 2014, aims to mobilize all sectors of the society to fight against poverty.
As the representative of folk charity and the founder of Free Lunch for Children charity program, Deng Fei was awarded the National Advanced Individual for Poverty Alleviation at Great Hall of the People on the first Poverty Alleviation Day.
Deng received the"China Innovation Award for the Eradication of Poverty" granted by vice premier Wang Yang last year.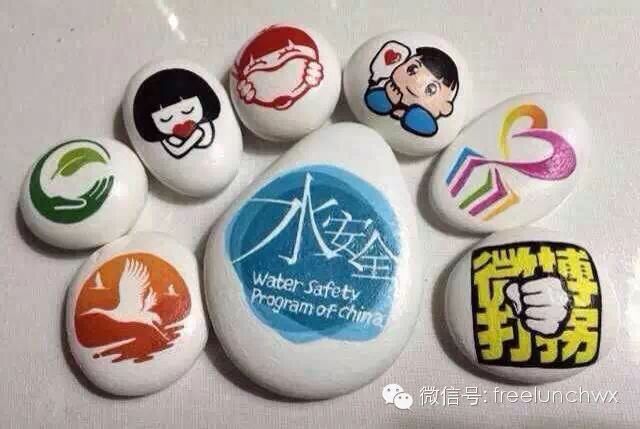 (Logos displaying from left to right are Free Birds, Hope Farm, Girls Protecting, Free Lunch For Children, China Rural Kids Care, Warm Current and Microblogs Combat Child-Trafficking; the middle one is Water Safety Program of China. )
Seeing people suffer, one may feel a sense of compassion. Relying on the human warmth and determination to jointly overcome the this social difficulty, Deng Fei officially launched a fund-raising campaign for providing free lunch for underprivileged children on 2 April, 2014, advocating citizens to donate 3 yuan per day for the poor. The campaign was supported by more than 500 journalists, dozens of mainstream media and China Social Welfare Foundation.
From the official start-up date to the end of this July, the campaign had raised more than 99 million yuan in funds and provided free school meals for children in 402 schools, all of which has directly led to the government's nutrition improvement plan for rural compulsory education students and changed nutritional status of China's rural children on a large scale.
Mr. Deng had visited most part of China since 2000. What he saw in remote mountainous areas --many children were living in cold and hunger left a deep impression on him. Until 2010, under the principle of helping and supporting people in need, Mr.Deng had launched 9 rural charity programs including Free Lunch for Children and one folk charity program Hope Farm, a charitable and social enterprise, with the aid of the media platform such as Phoenix Weekly and resources of all sectors of society. These programs covers three parts of rural kids, rural environment and rural economy.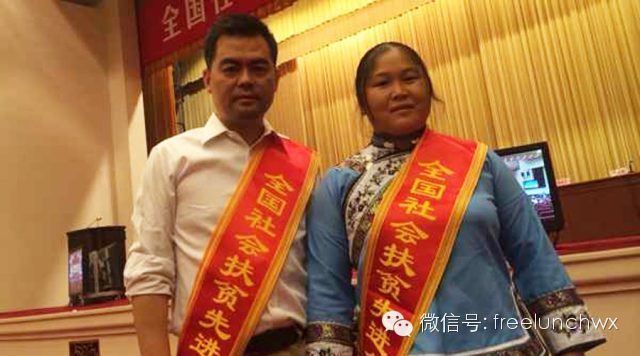 "People from poor areas are our brothers and sisters who share weal and woe with us. As brothers and sisters, we have a responsibility to care for them and support them to advance professional skills so that they are able to change their difficult situation. In addition to the government's efforts and the participation of enterprises, we individuals should offer our help, working together to change poverty scenario. "
After winning the prize, Mr. Deng his thanks to volunteers and all parties on Weibo and Wechat for their selfless contribution and support in the past three years. We the staff of Free Lunch for Children will keep the faith in mind and live up all expectations. We will continue to break through the difficulty and offer free lunch to school kids.