Hi, do you like music? Somebody says, you will regret when you miss love or beauty. Then, what kind of spark will generate when we have both wonderful love and beauty? Shanwa Music Festival vs. Free Lunch. How could we say no to this festival?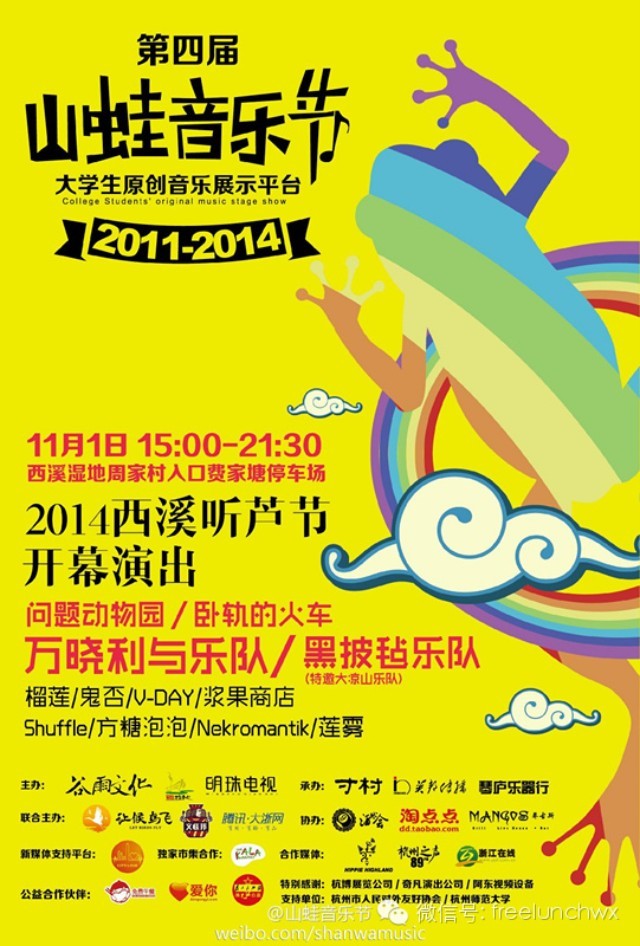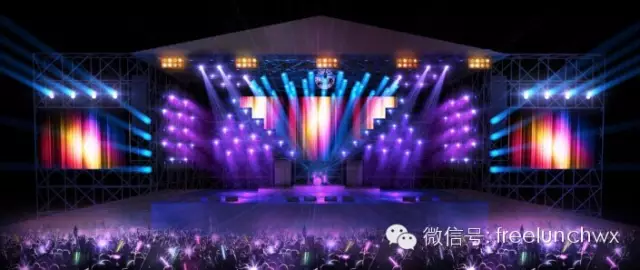 Shanwa Music Festival is an original music platform created by college students since 2011. The influence is slowly spread from Hangzhou to Jiahu district of Hangzhou. Until the third or fourth session, its influence has covered most of the universities in Zhejiang province. From then on, the influence of Shanwa Music Festival is dramatically increasing and attracts many fans in every performance. People can feel the strong performance from bands and judges.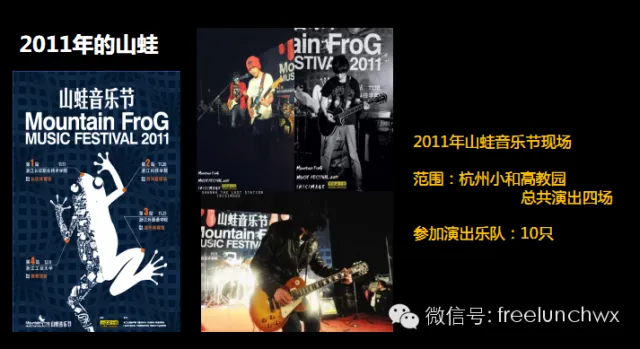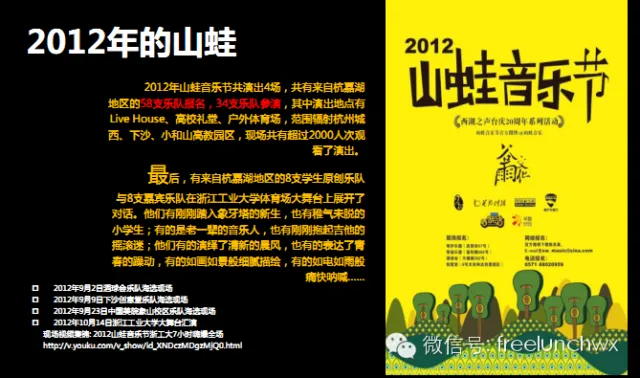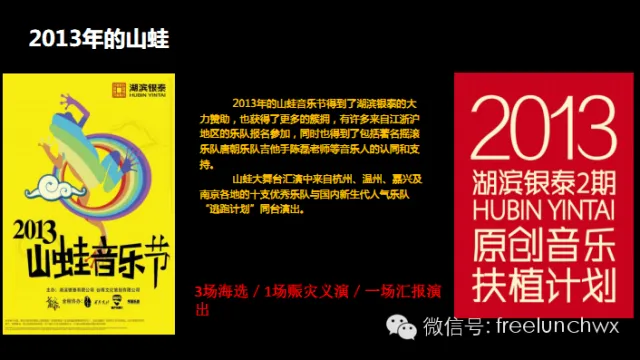 56 bands applied to this festival in 2014. In addition, except Zhejiang district, bands from Nanjing, Shanghai or even Mongolia are coming over to apply it. In the beginning, the audience are mainly students. However now, many social elite, corporate executives, etc., who have music dream become audience.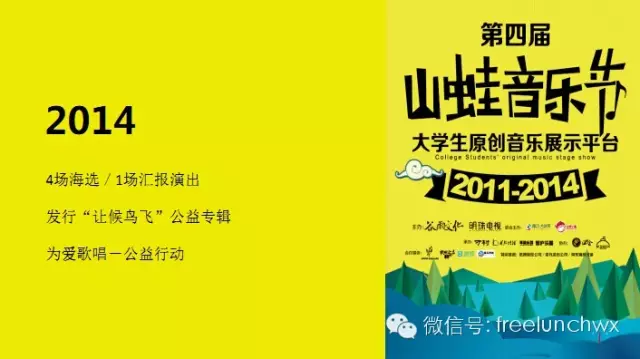 Every year, the reporting performance is the most popular X plan. In addition to the carefully selected election, a lot professional and excellent musician were invited and joined into this festival, including Taopao band, Xincun band, Kun Du, etc.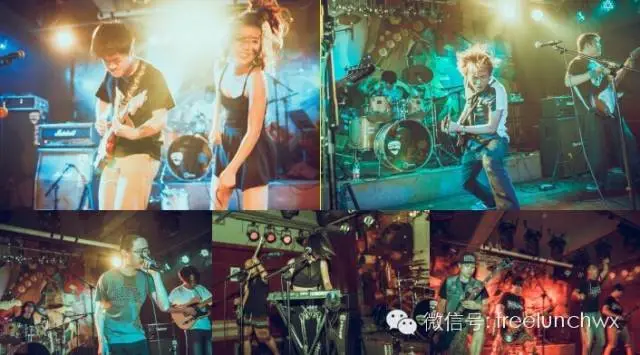 As the first original charity music platform created by college students, "charity" is the critical DNA in determining the development of Shanwa Music Festival. In 2013, Shanwa collaborated with Tencen Dazhe Network, Hubin Yintai and presented a charity event for the disaster victims in Yaan. During the same year, Shanwa Music Festival sponsored the charity show, and " Warm Presence" "Migrating Birds Take Wing" special events in Xixi Tinglu Festival.
In 2014, Shanwa cooperated with Free Lunch to explore the collaboration in music, charity and leisure area. Music will enlighten the mind and makes love stronger.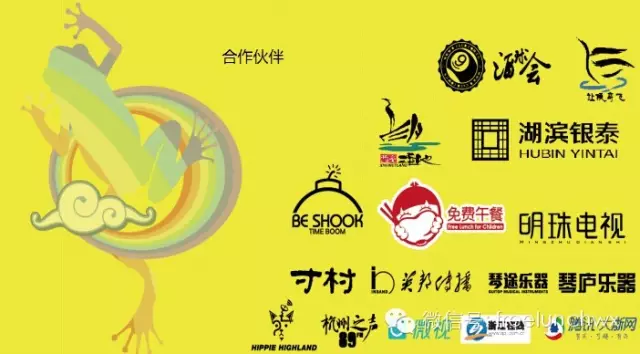 From 3:00-9:30 pm in Nov. 1st, the opening ceremony of Shanwa Music Festival will open in Feijiatang, the entrance of Zhoujiacun, Xixi Wetlands. Xiaoli Wan band, Heipizhan band, Wenti Zoo and Rolling on Rails Train will have performance. 2000 tickets are prepared and will be distributed by Wechat public platform, or Micro-blog forward.

Forget the freezing temperature. Let's celebrate with Shanwa Music Festival together at the end of autumn!