Translator: witchbloom
On 31st of October, together with Free Lunch, the WeChat Official Account of Hu Nan Government-business Reference officially put up the promotion banner with the information of donation channel. In only 24 hours, one of its articles already had close to 9 thounsand clicks (and is still growing). This official account has 5 thousand subscribers with monthly 300 thousand clicks, it means everyday thousands of people can see the poster of "Free Lunch-Small Kindness Big Love" and its future.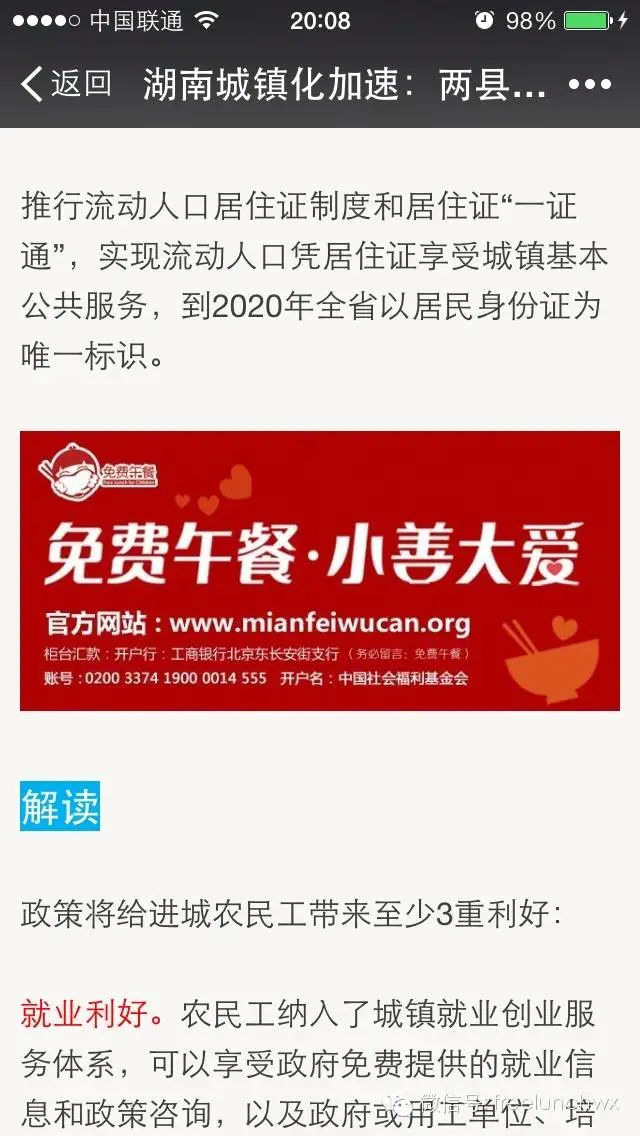 Xiao Xiao of Free Lunch Fund said that it was the fastest cooperation since she worked for Free Lunch, thanks a lot to this platform, simple mode with obvious effect.
In recent three years, Free Lunch has received great supports from people in all circles, especially friends from media, who would go to any length to help, "every single lunch embodies the efforts of everyone, we will always be grateful"
Today Can Niu Niu would like to thank Hu Nan senior media person Xiang Zucha and his team! Thank Hu Nan Government-business Reference! for not only providing such a great promotion public platform but also practicing a new promotion model.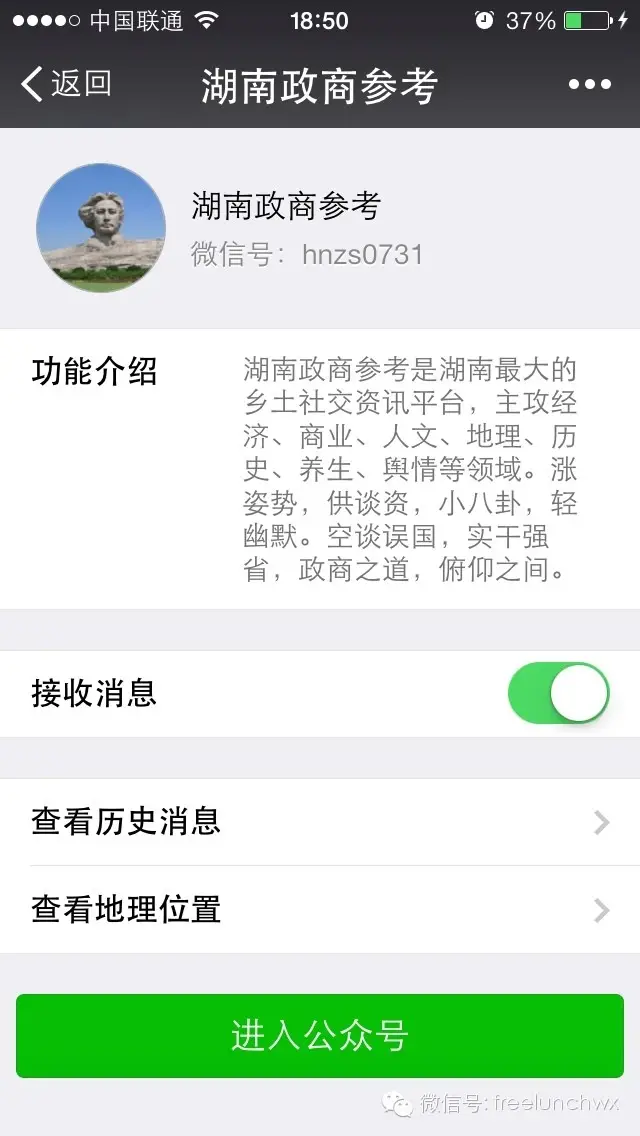 If cooperates with more We Media and WeChat Official Accounts, Free Lunch will be known by more people, this kind of branding and fundraising propaganda has small cost and large impact, may be able to pioneer the cooperation case of public welfare project brand promotion. From this spot, build the promotion network of We Media to support projects of China United Kids Care, sharing resources, making full use of Internet. In the seek of new promotion method, Free Lunch has again made a positive and meaningful exploration.
This kind of cooperation has been aproved and encouraged by the Administration Committee of Free Lunch. Free Lunch hopes to establish cooperative relationship with more famous We Media and WeChat Official Accounts.
We hope that more friends from media and more WeChat official accounts can join us and donate their media resources, leading us further and helping more kids to eat hot lunches, thanks a lot!