---
In the summer of 2011, I met FLFC, at that time when the program was like fire, which light up the hope of rural children and me.
---
Time flies • Five years
In the July of 2011, the meeting with Deng Fei at the Lushan Mountain inspired me to spread "free lunch"in Jiangxi. On September 8, 2011, "free lunch" was initiated in Chuangcang wan Primary School, Dachun Village, Xiushui, Jiujiang, Jiangxi, which benefited 153 students and teachers. This was the first school to have "free lunch". From then on, "free lunch" project sprouted in Jiangxi.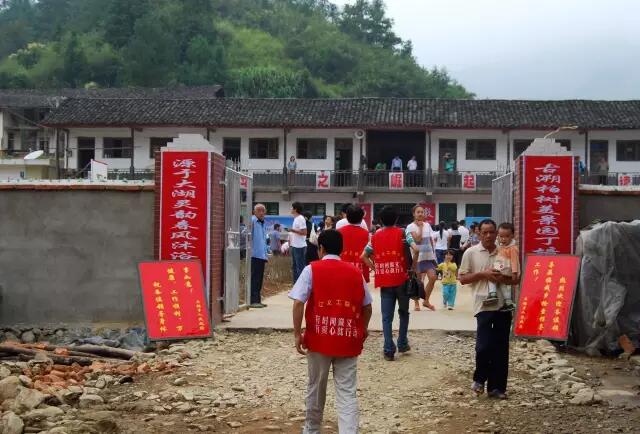 On September 8, 2011, "free lunch" started in Chuangcang wan Primary School, Dachun Village, Xiushui, Jiujiang, Jiangxi, which was the first in Jiangxi and the eighteenth school to have free lunch in the country.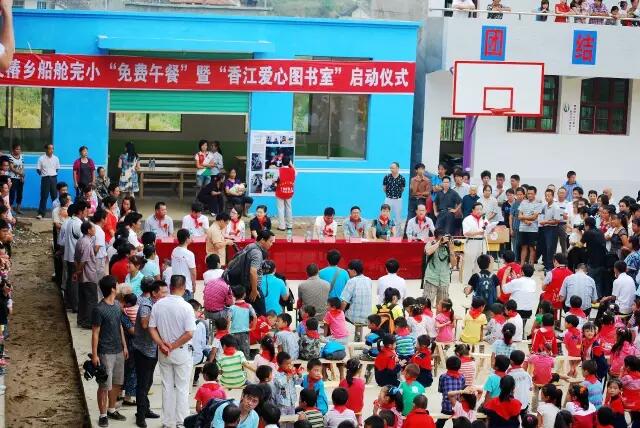 Deng Fei, free lunch donators, Heungkong Charitable Foundation, Jiujiang Daily, Xiushui county committee, officials of Education Bureau took part in the opening ceremony of free lunch in Chuangcang Primary School.
‍‍The "Heungkong Love Library" project was initiated on the same day.‍‍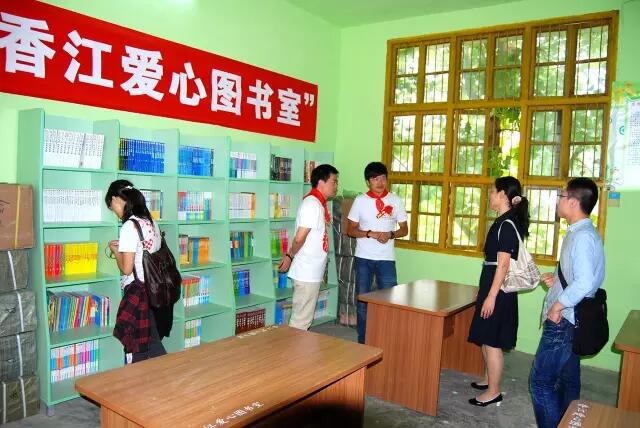 We can read new books in our school's library!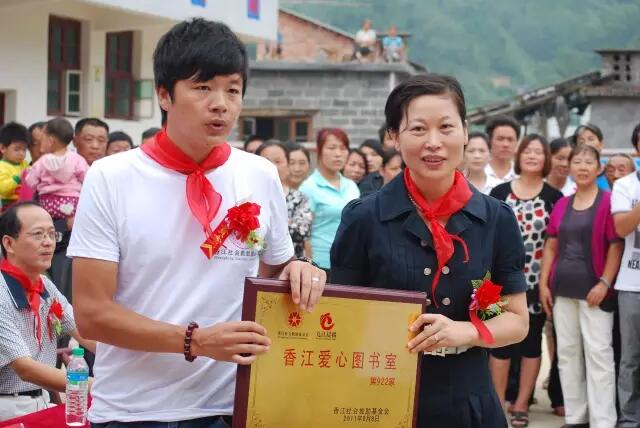 Mr. Fang Yong from Heungkong Charitable Foundation and Ms. Wu Qing, deputy chief editor of Jiujiang Daily jointly inaugurated the "Heungkong Love Library".
‍‍Deng Fei and Shanghai donators took photos with "little Zhou Xun". Children and Fang Yong were laughing happily in that day.‍‍
Mr. Fang Yong was a charity activist during his life time. After retiring from the Central Security Bureau, he joined Heungkong Group and worked as project director of Heungkong Charitable Foundation.
‍‍He set up "Heungkong Love Library" in Yunnan, Jiangxi, Hunan, Guizhou, Burma and so on.‍‍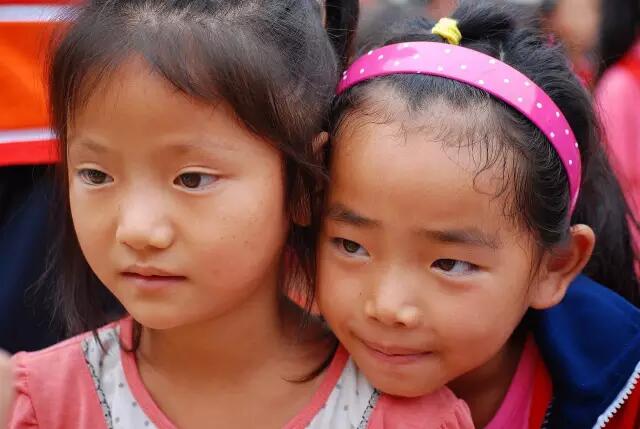 ‍‍We met the little star (little Zhou Xun) on the opening ceremony.‍‍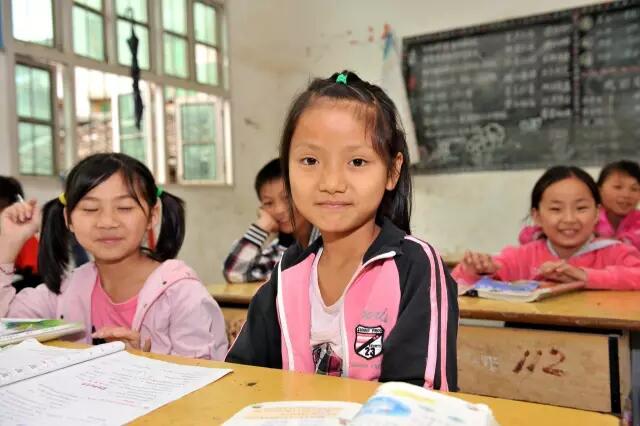 On May 30, 2013, we paid a return visit to Chuangcang Primary School. Little Zhou Xun has grew up.
In November, the "free lunch" plan was initiated in Dagang Primary School, Tianhong town, Pengze county, which was the second "free lunch" school in Jiujiang, and the third one, Duchang Yangwu Primary school started the free lunch plan on December 28, 2012.
It promoted the cooperation model in Jiujiang, that is "FLFC Foundation + local volunteer teams + local government = Healthy development of FLFC project + strong school infrastructure + reliable food supply +clear financial regulation".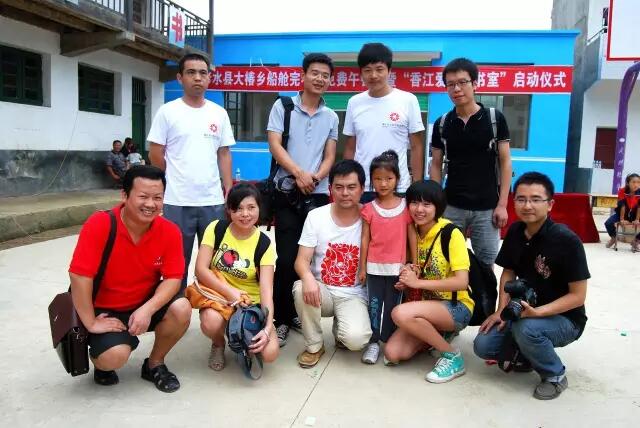 ‍‍The volunteer of Jiangxi FLFC‍‍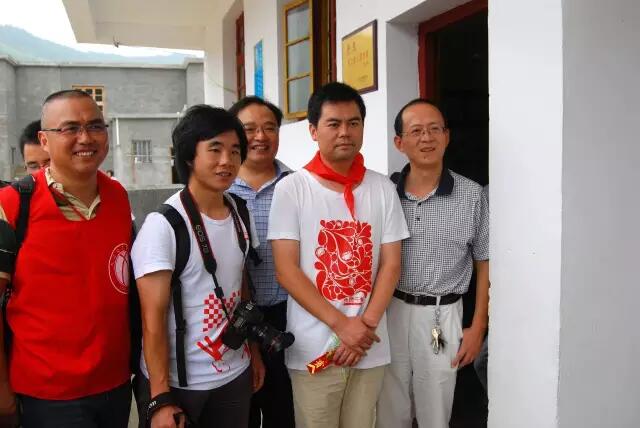 The first volunteers of Jiujiang FLFC
‍‍I remembered that an elder told me that she had to send rice to four children using carrying pole for an hour from home to school without FLFC. She thanked FLFC that to her relief, the children could eat well in school. ‍‍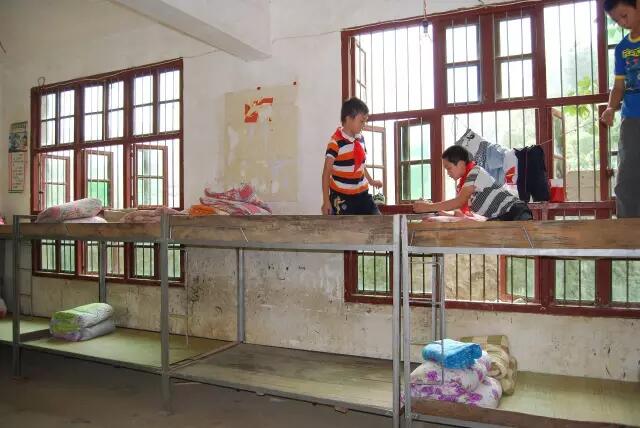 ‍‍As living far away from school, he had been living in school since grade two.‍‍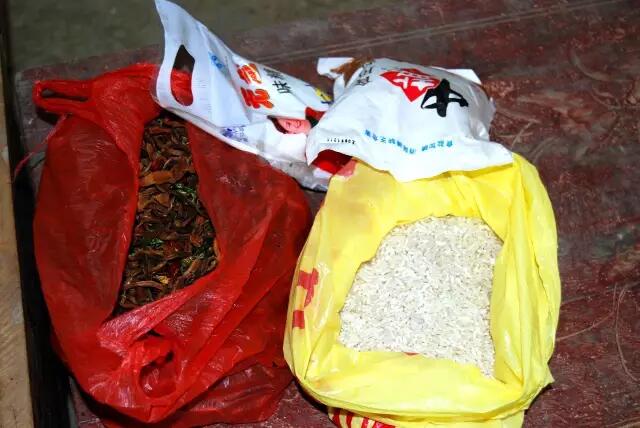 When there was no free lunch, the children had to bring rice and vegetables to school and cooked them with the help of teachers.
Maybe a four-yuan lunch means a little to the children living in the city, but it was delicacy for the poor rural children who didn't have enough food.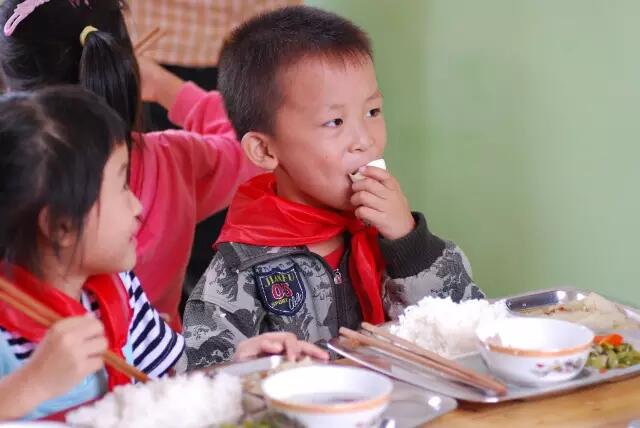 There was egg in the hot meal too.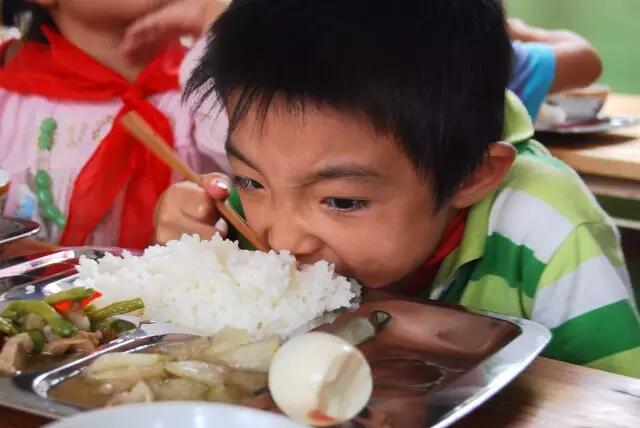 ‍‍Children please help yourself and eat slowly‍‍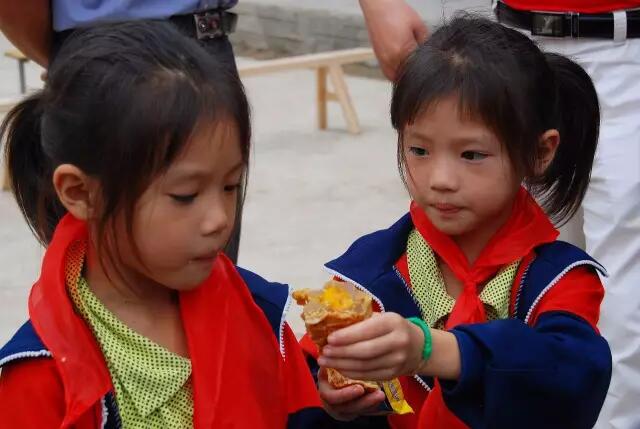 We have to share good things together. The twins were sharing the moon cake together.
‍‍In order to let these poor rural children have hot nutritious meals, volunteers from FLFC Jiangxi project executive team (Love Family) went around the primary schools in different mountain areas in Jiujiang and brought the loving lunch to the children. From registration of FLFC schools to investigation and execution of the plan, our volunteer team contributed a lot. From Chuangcang Primary School in Xiushui to Dagang Primary School in Pengze, then to Yangwu Primary School…There were more and more FLFC plans in Jiujiang area, with a number up to 20 "free lunch" schools in Jiujiang till the date May 20, 2016.‍‍
Record • The shining smile
‍‍In this five year, as visiting with FLFC, I have recorded a number of children's smiling faces and recorded them in the photos.‍‍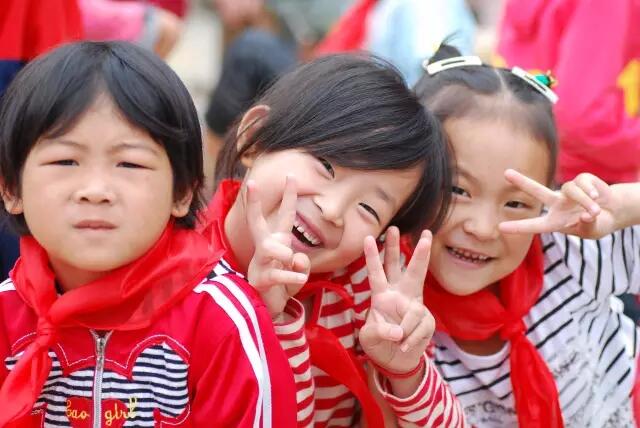 ‍‍We have free lunch, great!‍‍
‍‍Children's innocent and lovely smiling faces are the biggest incentive for me, so I will consist on this road.‍‍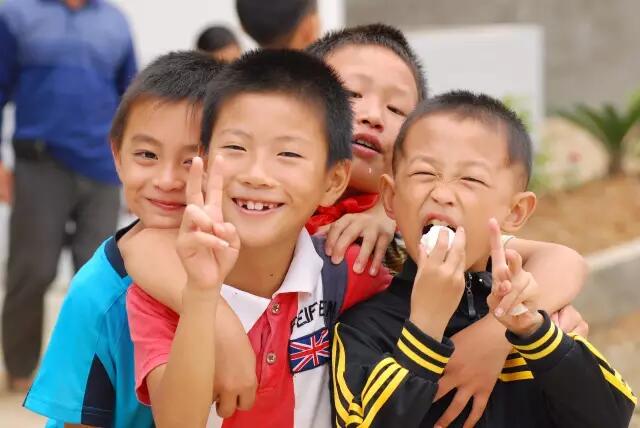 ‍‍The happy children‍‍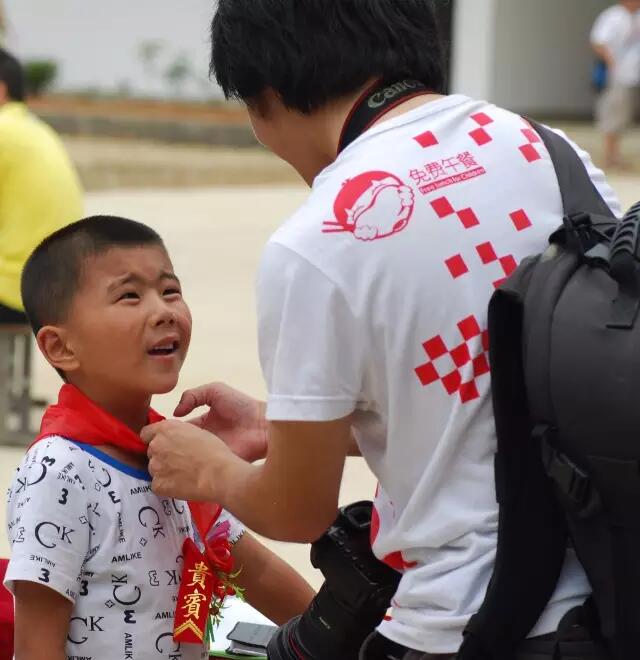 He Guang, former press-photographer of Jiujiang Daily and photographer of little Zhou Xun in Chuangcang Primary School, helped a child wear red scarf.
‍‍Though I have gone old, my heart was still the same. Because there was children's innocent sight and happily smile, there was FLFC and Love.‍‍
---
‍‍I am Min Yuexiang and I am "Moon". I would like to accompany with you, volunteers around the country and FLFC in the next five years. I will keep lightening up the hope and roads ahead, changing the current situations of Chinese rural children softly.‍‍

---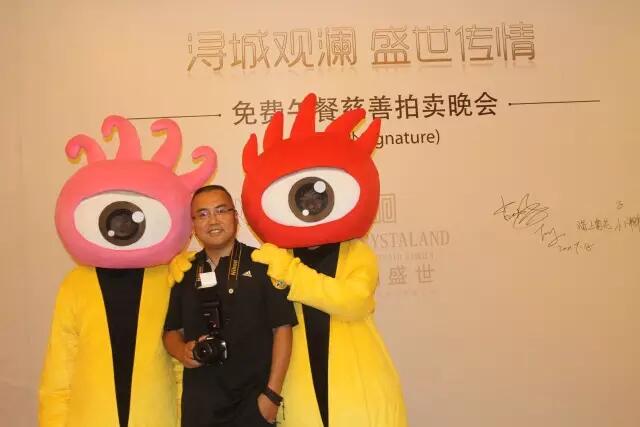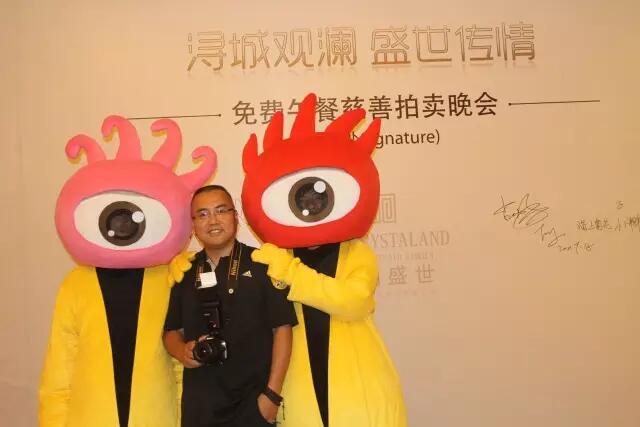 M‍‍in Yuexiang‍‍
‍‍"Brother Moon", the volunteer of Love Home Public Welfare Association in Jiujiang, Jiangxi, who uses camera to record the rural children's lives.‍‍