NiuNiu said, from the beginning, I was born with a simple and warm kindness, and I grew up
under more and more people's care and effort. Now, my footprint has reached all over the
country, I started to send wel-fed, well-clad and happiness to more and more children.
NiuNiu often recieved greetings from friends, people ask whether those children have enough
to eat, whether they study hard, whether they have enough to wear, whether they grow
taller......
NiuNiu decided to depart, she backed her little bag to visit the children with people's
greetings, after she went back, she would tell everyone about the children and feedback
their best wishes.
This time, NiuNiu will step into the Liang Mountain of Sichuan.Baqian complete primary
school is located in the Baqian village Naituo countryside Houbopian District Meigu County
where is the east of Yi Autonomous Prefecture of Liangshan of Sichuan Province, which is
away from the Meigu County about 50 kilometers.Now there are 234 students, 6 teachers and
two cooks, 242 people in all. Although that is a typical mountain district school, the
staff still try to keep the variety of dish styles to guarantee the nutrition needed by
children.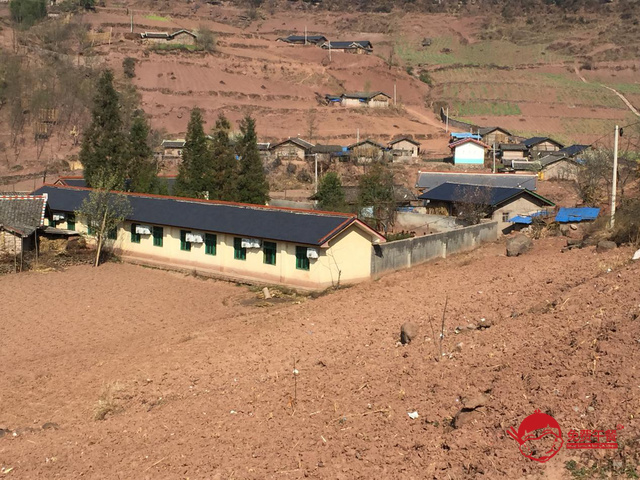 Spring has come, look around you will find several green grass sprouting out of the yellow
ground, just like sylphlike children awaking the land.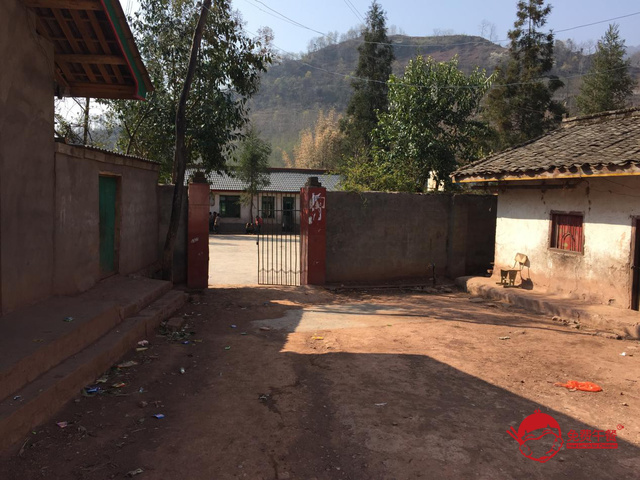 People in the village generally live in humble houses with red walls and grey tiles. They
work hard to live a life on the poor land.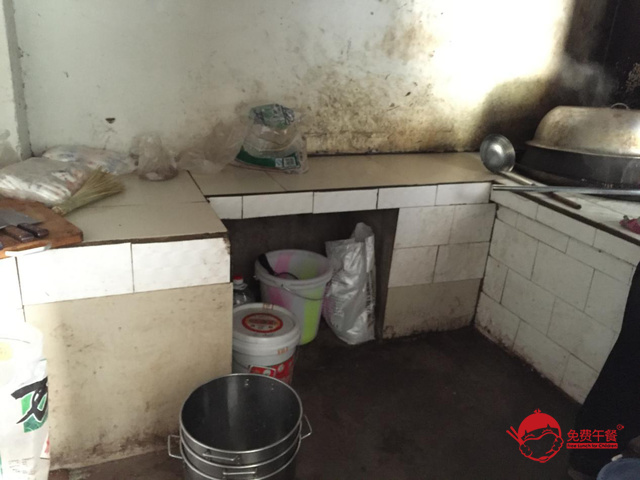 The kitchens and hearths are not completely new but are really orderly, all the tools
placed send a piece of information that they are used frequently.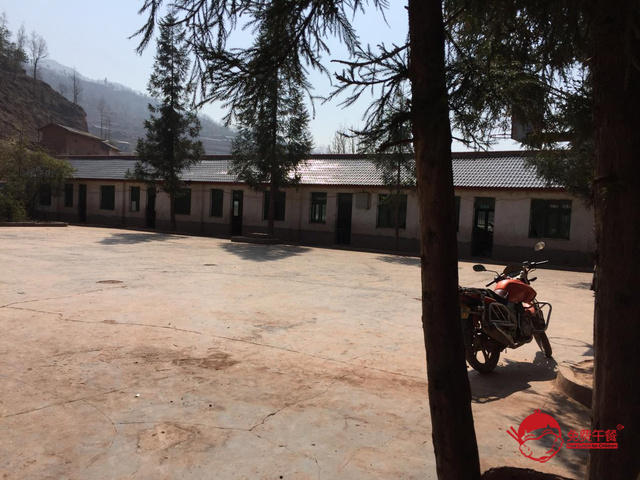 Although the playground has cracks all around, it is still the main activity place children
fond of.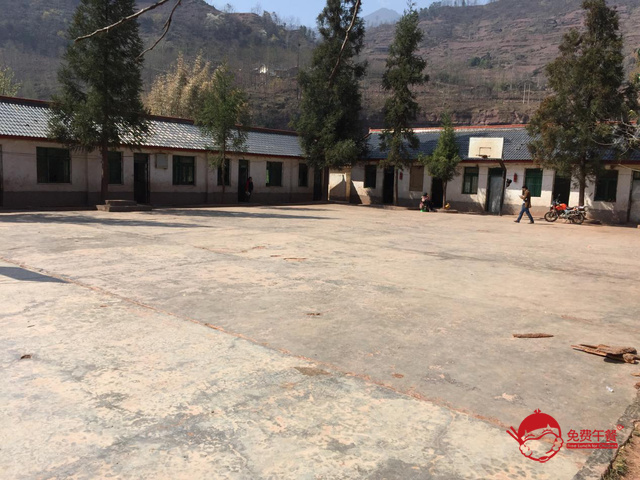 Under the basketball hoop is where children's favourite space.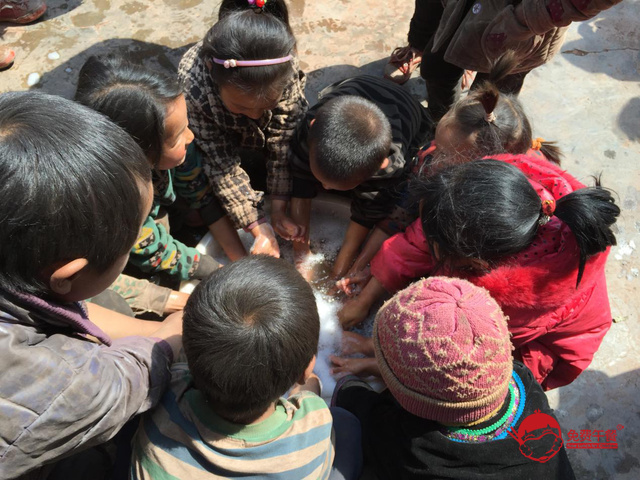 Cleaning before the lunch is both a petty thing and a great event, it needs to be kept
tightly in the mind of children.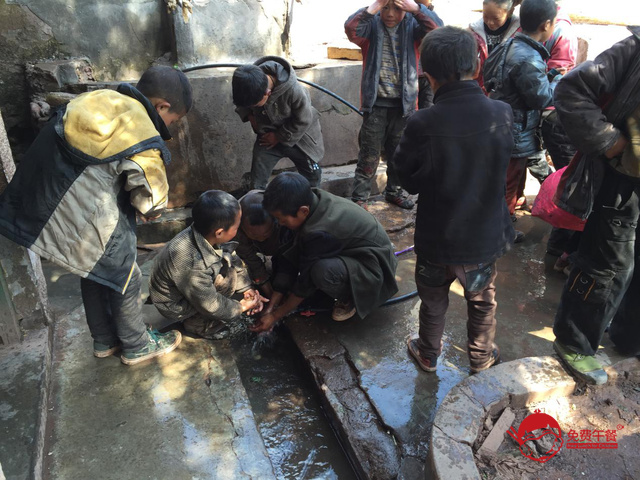 Econimic conditions of mountain district schools are not so well as schools in cities, but
the cleaning steps must be stick to.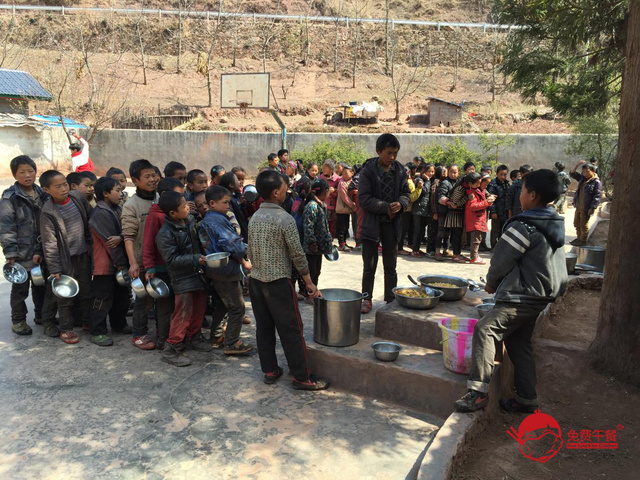 Children who are still in growth have been hungry after a morning's study, they stare at the food all the time.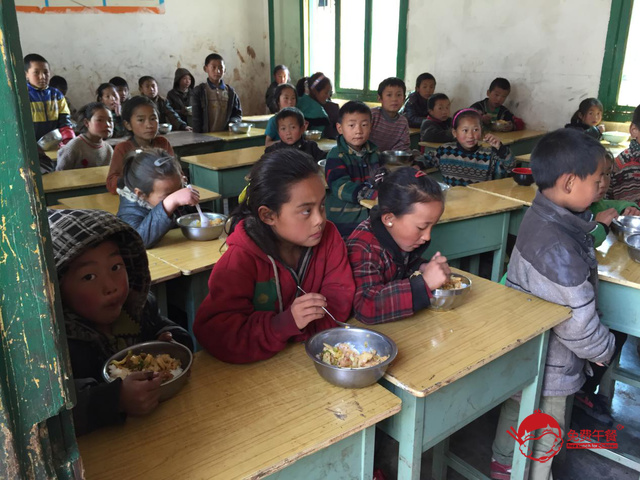 During thier lunch time, children sit in their seats orderly and get their lunch from the
teacher. The visitor's camera appeals thier eyesight all the same, they keep the eyes to
the lens with a little shyness and curiousness.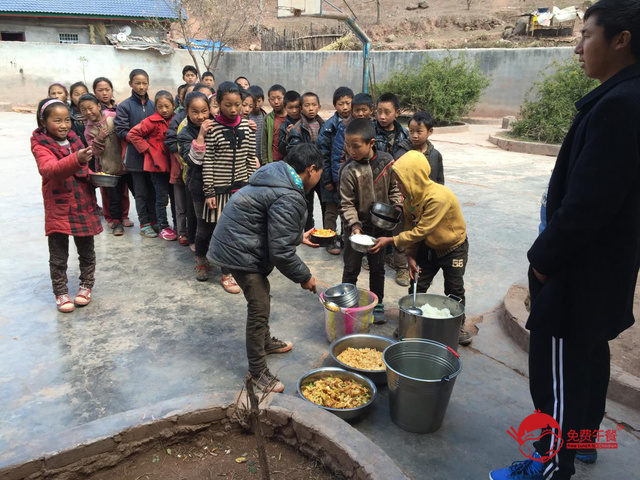 Children are drawing their lunch box, although they have been hungry, they still queue up
orderly and silently.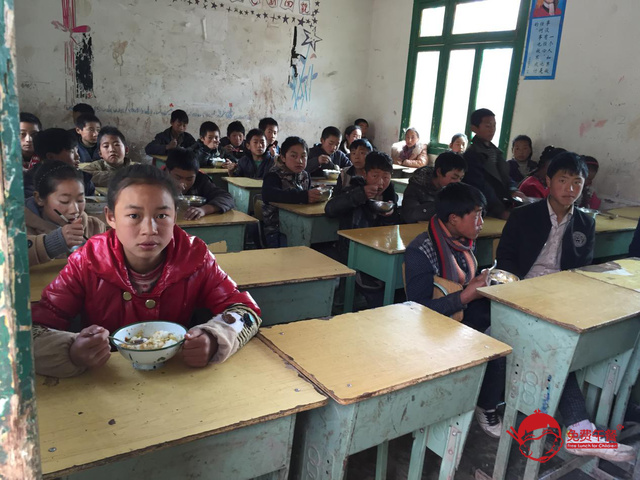 It is thoughtful of the school to prepare enough food for children, if they want they can
add the food. It's the time of physical growth for children,we are really happy to see
those children have a great appetite.
Children are bathing in warm sunshine, just like bathing in the love of the society, with a
happy smile.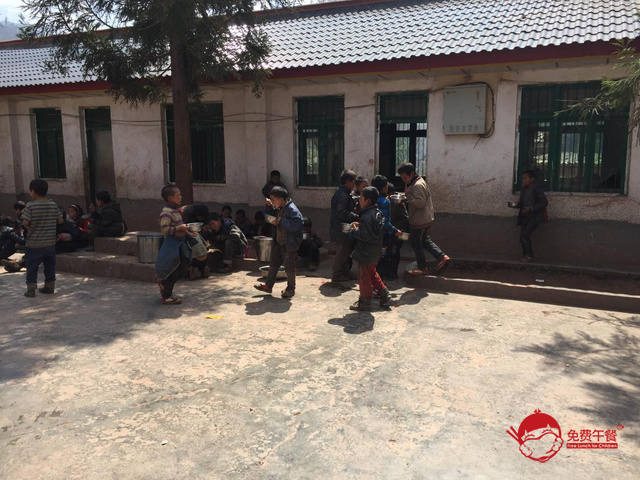 Children are having lunch and laughing at the same time. Oh! They are just like a group of
vital spirits.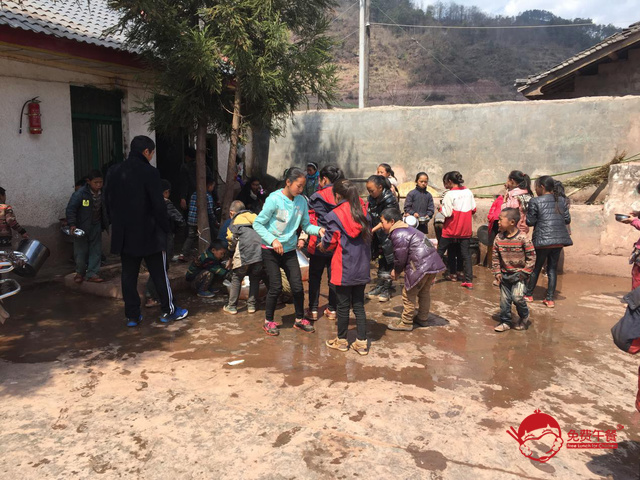 After the lunch, children wash the bowls together, good habit of independence should be
cultivated from small.
Flowers appreciate the sunshine as sunshine brings them up, eagles appreciate the sky as
sky let them fly freely, I appreciate all the hard-working school staff as they teach
children knowledge, provide them with lunch and let them grow up healthily.
All the pictures and passage materials come from the visiting records of school visiting on 17th March, in 2016.