Cang Niuniu has said, initially, Niuniu originated from a simple and warm love, growing up under cares and efforts from more and more people. Her footprints can be found around the country, bring warmth and laughing to more children.
Niuniu often receives warm greetings from friends, who are always caring if the children have enough food, if they study hard enough, if they wear enough, if they have grown higher……
Niuniu decides to set off with her little bag. She visits children with warm greetings and best wishes from friends and tells every caring people about the recent life of children.
This time Niuniu was coming to Wuxing, Guantang village, Heng Mountain, Hunan. Though it was inside the Heng Mountain, but the Tanheng highway and 314 provincial highway makes the transportation in the village much better. Wuxing County also has village roads to connect the 314 provincial highway. Wuxing School is a small school with only 4 classrooms, which looks like a old house without any attraction. However, when you first go into the kitchen, it is bright and clean, even the hearth will lighten up your eyes, though it has a dirty image in many people's minds. With such a good environment, Niuniu became confident with the quality.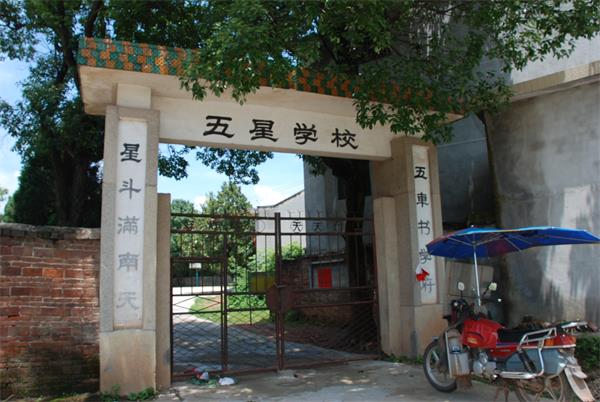 ‍‍The small school gate is full of cultural spirit‍‍.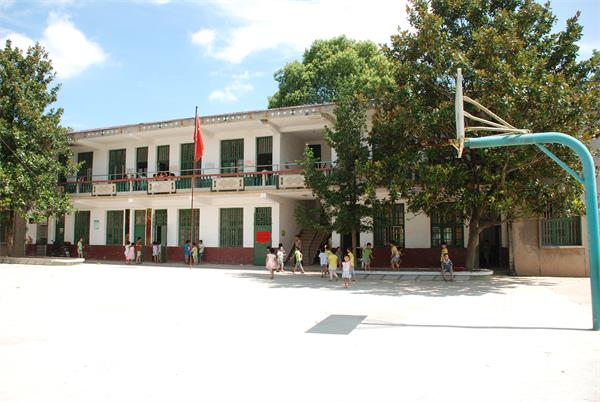 ‍‍Children is playing happliy even though in this small campus.‍‍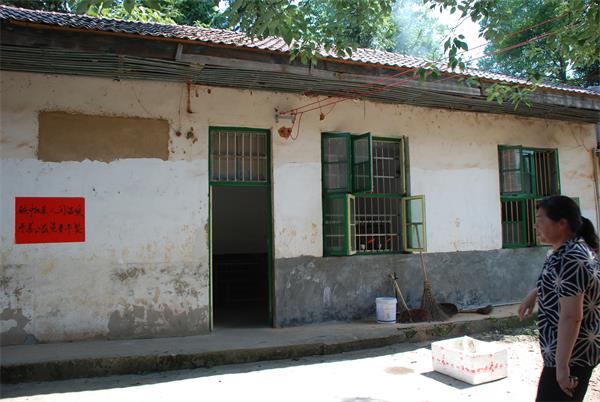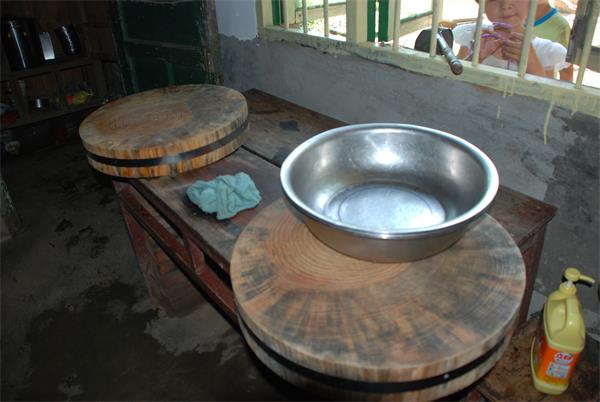 Though the facility is old, it was cleaned by the staff, who are not dispointed with the poor conditions and devoted themselves.‍‍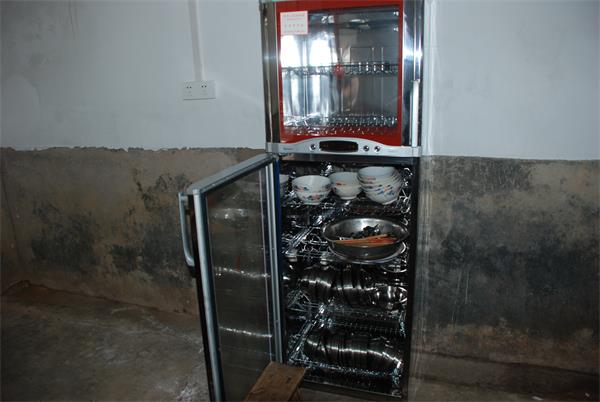 Cleaness is the most improtant point and it should be treated with no carelessness.‍‍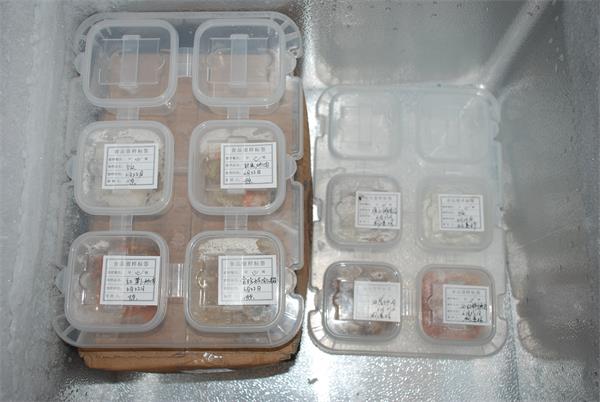 The samples are also stored in the strictly controlled conditions.‍‍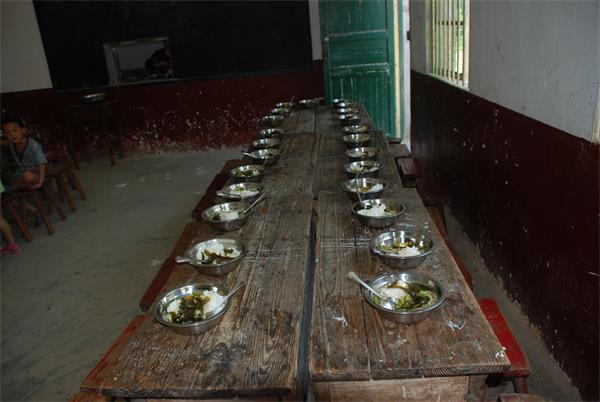 Lunch is ready and waiting for children to have a taste.‍‍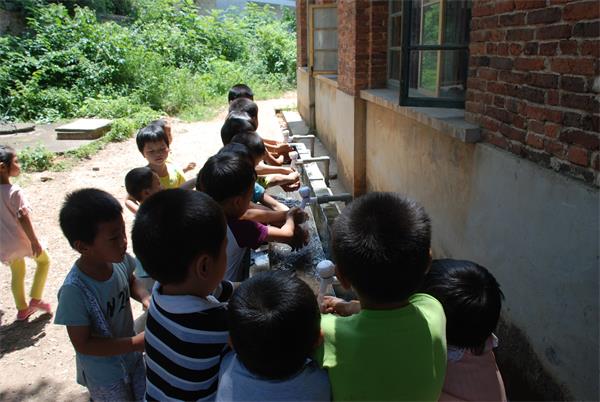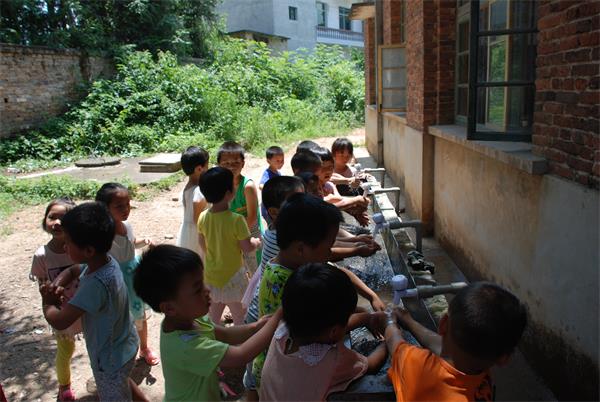 Children were washing their hands before lunch, which is a good habit to be insisted day by day, little from little.‍‍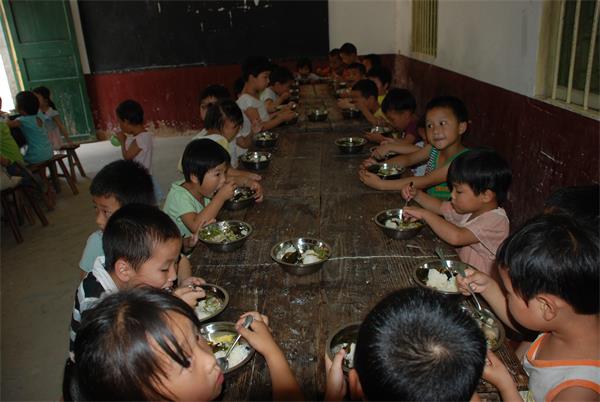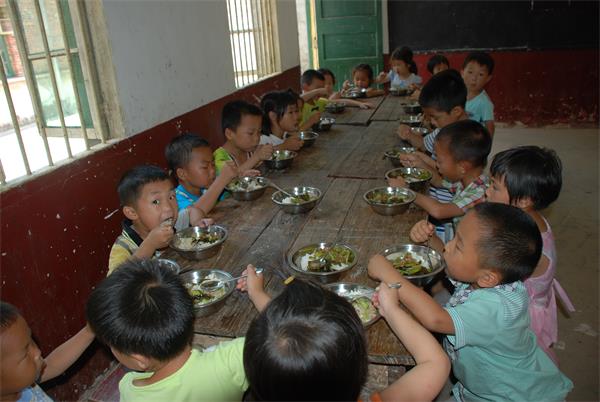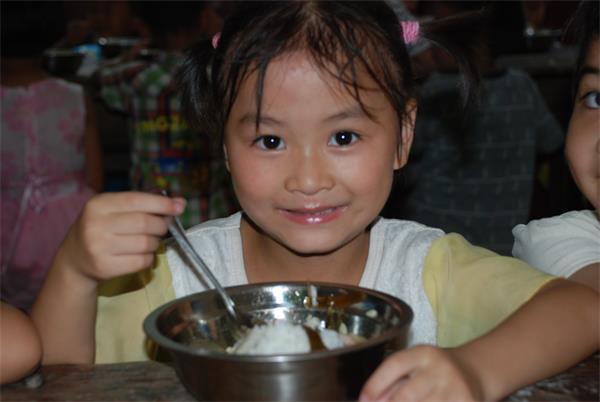 ‍‍Watching children were having clean food and smiling happily, Cang Niuniu thought that it was worthwhile for all the work done and strengthen her goals to make a good lunch for children.‍‍
‍‍As time went by swiftly, it came to the end of the visit to Wuxing School. Seeing children eating the lunched happily, Cang Niuniu was full of galdness and proudness. Our goal is to let children to spend their childhood carefreely, without worries to a lunch and a cup of water. It's a long journey to achieve this goal and we will never give up!‍‍