NiuNiu said, from the beginning, I was born with a simple and warm kindness, and I grew up under more and more people's care and effort. Now, my footprint has reached all over the country, I started to send wel-fed, well-clad and happiness to more and more children.
NiuNiu often recieved greetings from friends, people ask whether those children have enough to eat, whether they study hard, whether they have enough to wear, whether they grow taller......
NiuNiu decided to depart, she backed her little bag to visit the children with people's greetings, after she went back, she would tell everyone about the children and feedback their best wishes.
Wuzhou is the ancient living place of Baiyue people, the destination Mengshan County is located at the north-west of Wuzhou, North Dayao Mountain. The county is surrounded by mountains with Mei River across the mountains, how beautiful it is!
Of course, NiuNiu's aim is not to play but to go to the Liuhai Elementary School in the Dayao Mountain. This is a micro school with only four classes, 31 students and 5 teachers and workers. Although the school is small, the kitchen works greatly and is very safe and clean.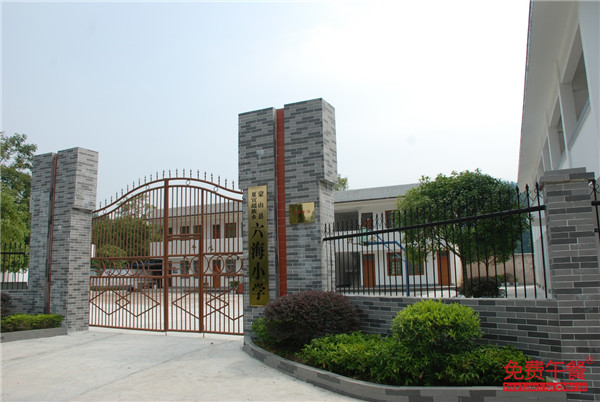 Small but perfectly formed, although the school gate is frugal, it's pleasant.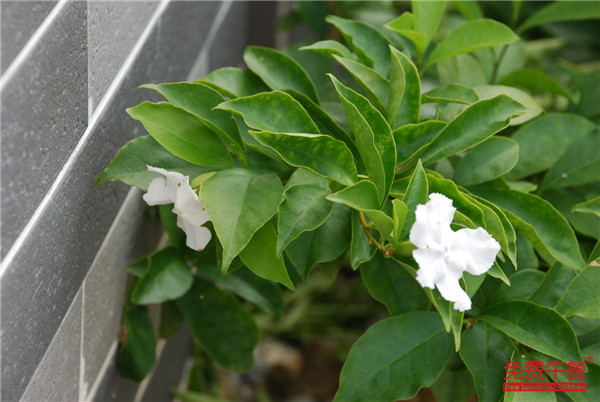 Flower blooming in the corner of wall, it insists on its' fragrance just like the whole school no matter how small it is.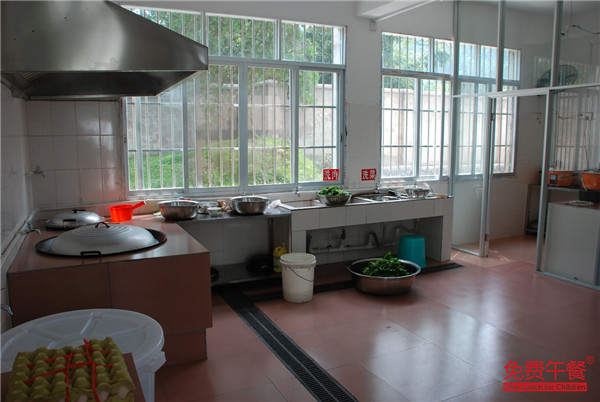 The kitchen is bright, spacious and neat.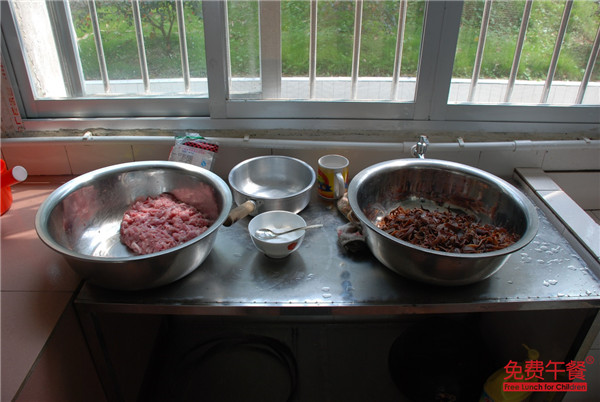 The cooks are preparing lunch. Look! What fresh meat it is! NiuNiu can't help herself but to flow saliva.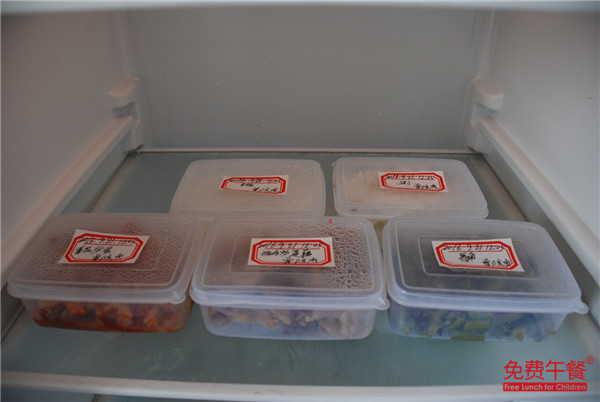 The reserved samples are well cooked, safety is always at the first place.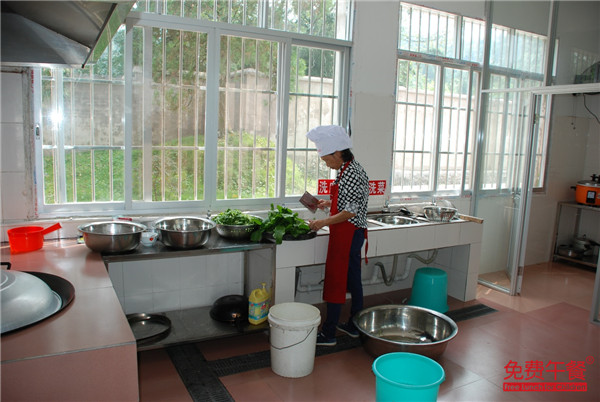 Despite meat, cook also provide fresh vegetables for children's health and nutrition.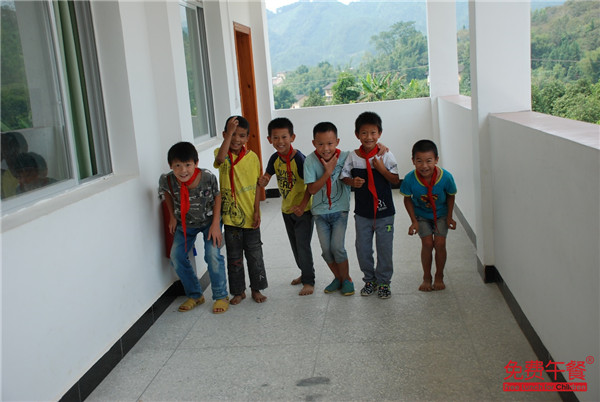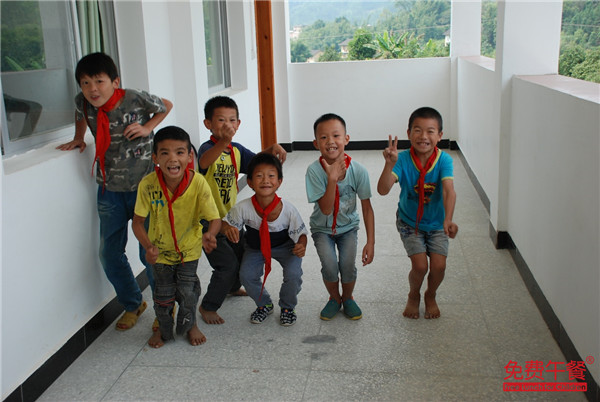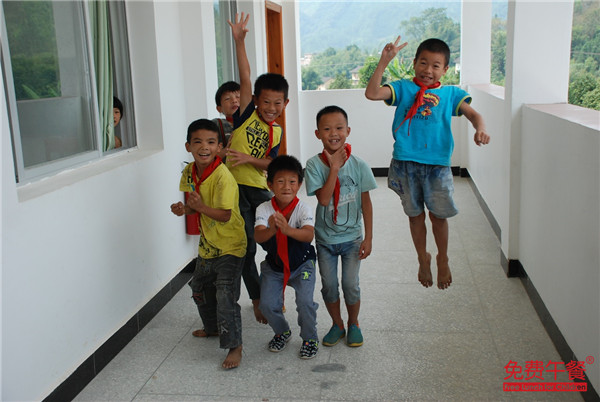 Children are so happy to see NiuNiu.
Wash your hands before lunch! Children have formed good health habits.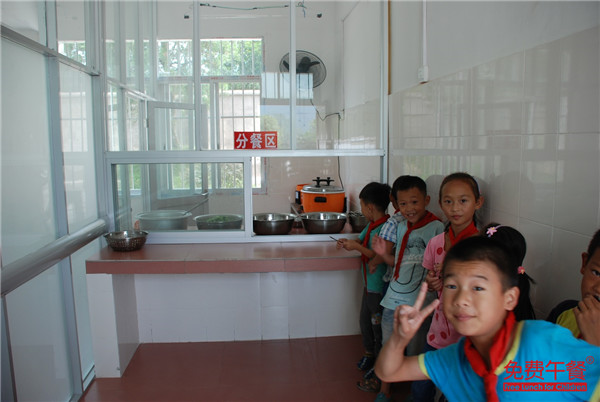 Children waiting for lunch, they are so happy under NiuNiu's camera.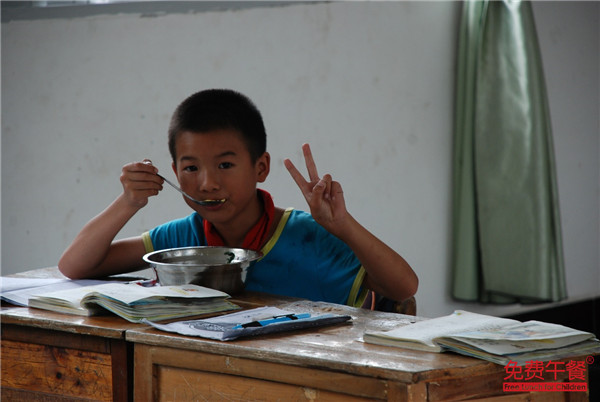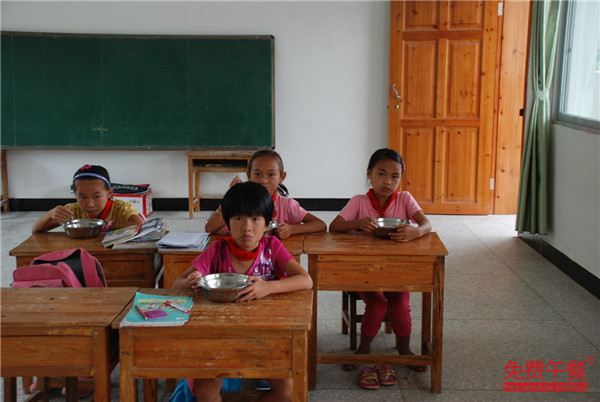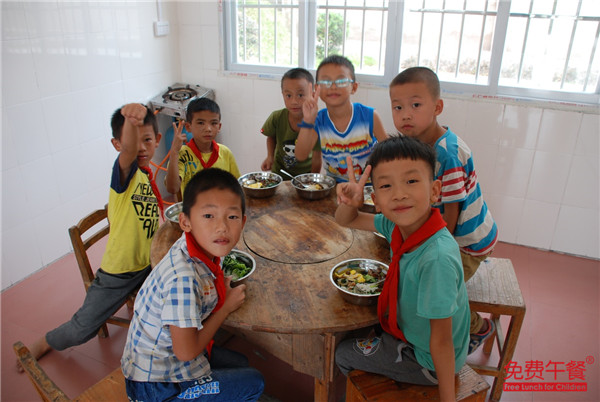 Having lunch is always full of happiness and joy.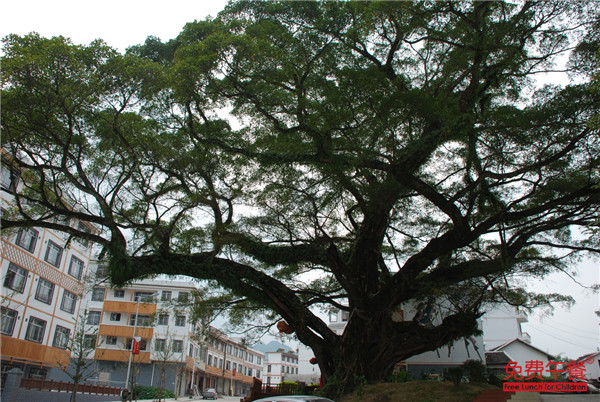 It takes ten years to plant a tree, but it takes one hundred year to make a gentleman. We hope all children grow up healthy and strong like the trees.