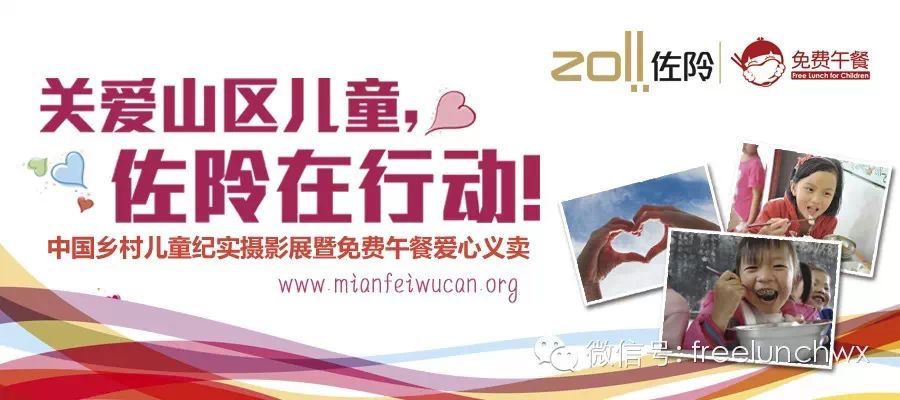 Translator: Yidan Zhang
25th of August, documentary photographic exhibition for children in rural China has just begun at Shenzhen, together with Free Lunch love charity. During the program, photos would be displayed which were taken by Free Lunch groups of public welfare. This is the ongoing project execution of walking at the frontline in mountains. During the process of visiting schools, they used cameras and other filming equipment to take photographs one shoot by one shoot.
This exhibition would display all the documentary production of these Chinese rural
children. Visitors could observe the real situation in mountains through these photographs.
Although the beginning day of the event was a workday, many parents still brought
their children to visit, letting them know about other group of children who are age
-matched but grow in totally different environment.
It is worth mention that excepting for the photography exhibition, many other souvenirs would also be used for charity bazaar, for instance, FreeLunch-themed badges, postcards, and lovely dolls. Free Lunch volunteers made many DIY handiworks, using their excellent feats to help rural children.
During the exhibition period, total income of the charity bazaar would be donated to Free Lunch Fund to support its career for rural children.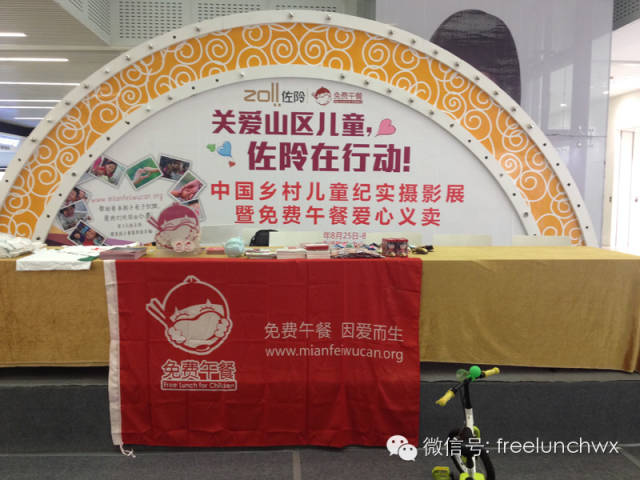 Meanwhile, as this event lasts almost in working days, volunteers in site are lacking and more supporting friends in-situ are needed. If you just right being in Shenzhen and having spare times, and if you are keen to devote yourself to public welfare, Free Lunch team sincerely welcome you to join our volunteer events.
Event Details
Event site: Ground floor atrium of Zuolingxiangsong Shopping mall at west side of
Minzhi Avenue and 1866 Zuolinghui commercial strip, Sub-district of Minzhi, New
District of Longhua, Shenzhen City;
Holding time: August 25th (this Monday)——31st (this Sunday);
Show hours: 10:00am ~ 9:00pm everyday;
Volunteer Services
If you can come to the site and do some volunteer work, the following sections
need to be undertaken:
1. Introducing Free Lunch program to field audience, and answering FAQs;
2. Handing out advertising leaflets;
3. Providing pure volunteering service, looking after spot items and keeping order.
People interested in this can sign up by following Free Lunch microblog @Me_dee or emailing to 375845512@qq.com. Love lies not on its depth, and dedication does not depends on its quantity. Really welcome your support and participation!
The event gained great support from Zuoling company: excepting for being venue sponsor and undertaking manufacturing fees of the exhibition, it also provided a series of publicity resources to promote Free Lunch activity, such as large outdoor LED screens of shopping mall, the advertising touch screens, and video walls inside the mall. Mainly thanks for it. Here please allow Xiaowu Mian to briefly introduce it:
Followed by NEO Urban Commercial Complex and Lvjing Jinjiang High Star-level Hotel, Zuoling Shopping Center Series becomes commercial estate core product line and dominant brand with great concentration of Lvjing Asset Management Company. It enables organically integration of community functions and commercial facilities. Based on four themes of Convenience, Efficiency, Experience and Fashion, four kinds of spaces are formed, which are known as Family affection sharing, Family entertainment, Children development and Community living room. Citizens' requirements are satisfied in terms of shopping, recreation, socialization, health as well as culture. It applies really necessary approaches to provide basic and required products and services, and also contributes to enhancing citizens' quality of life.
We look forward to witnessing more people pay attention to Chinese rural children, and joining our Free Lunch activities. Many a little makes a mickle, spreading kindness converges an ocean!