With unprecedented times, world are never remote because of distance. They, came from different homtown, are living in vary places far away from home. What made them came together ? and became a united team?
Even though we are apart from sea and have never met before, and even though we are separated by vast oceans, haw can we sit by and watch poverty devouring kids'life and hope? Without brave words and soul –stirring, we only have pure and simple love — It is this faith, letting children be able to have a hot meals, that brought strangers together to be a team cooperated with absolute sincerity like today, no matter that they are living in foreign country and do not know where are those kids. They firmly believe that The portals of the rich reek of flesh and wine in this world, however, frozen bodies will no allow to lie by the roadside.
It is them—the team of over-sea propagation of Free Lunch. Butterfly may not fly over the sea, but its loving heart will be fearless.
FL's over-sea propagation team is not only a newborn group, but also a professional contingent especially dispersed around the world. They, consisted by students major in english, people taking up an ocupation of english, overseas students and foreign company's office clerk, have shoulder supporting work of project relating to english.
In may, 2014, the overseas edition of FL official website was online. Official microblog and Wechat then issued recruitment imformation. The over-sea propagation team, attached to volunteer team of FL, thereupon was organized. Up to now, the work scope of the team has constantly been extended from maintaining english webside initially to some other jobs like monthly bulletin translation, the operation of Facebook and Ins, and english material translation etc. team function gradually increased, while work standardized with each passing day.
Our team invites persons of noble aspirations to join us. We aim to set up a professional team to supportting us, meanwhile we will give member of team more room to grow up. Anyone who get interested may contact us: xueying@mianfeiwucan.org.
We will introduce some members as follows: there are some of their experience as volunteer and messages for the future. We may not write about each fellow member, but we will continually tail after the development of every volunteer team.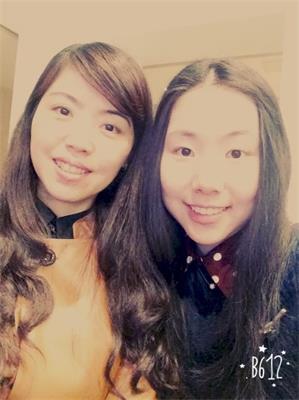 Firstly, we would like to introduce our treasures —a pair of mother-and-daughter. They, came from ancient capital xi'an, are our sister Weihui and the youngerest volunteer Qiqi. Sister Wei, who has many years of working experience, brought to the management work of our team a great help, which made job smooth and coordinated. The earnest and diligent of Qiqi towards english translation impressed us most. The sisters and brothers of the team mentored her without sparing. We wish our litter friend to grow better and better.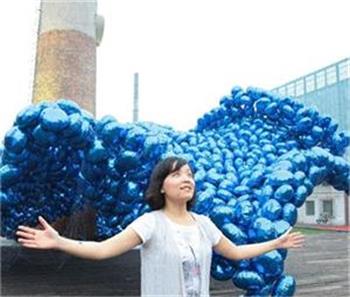 Public welfare is to contributing one's talent to help those in need. We are always happy to see children who change their fate and grow up healthily under the help of FL, and tell those touching story to more people. —— I am Siyan,one of volunteer of FL.
Siyan, as a professional person on english news, serves as quality controller/proofreader on english manuscript of FL. We feel relieved with her presence/work.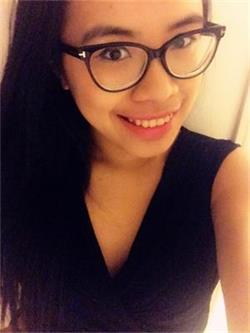 My name is Cai Yijing。I am from Guangdong province, and now living in canada as a volunteer of FL. Coincidently, I joined in this organization for one year, and gained many growth and chance. I am one of member of The Canada Federation of International students (CFIS), the other member has provided lots of help for the publicity of FL. Like Mother Terasa had said: "Not everyone can do great things, but everyone can do little things with great love."I believe our teeny-weeny little love just like spark that can start a prairie fire to leting future generation grow in a equal environment.
On apply for oversea public website in 2015, Yijing gave us huge help. Thanks to the help of CFIS, we soon recruited a team of overseas students of Canada to guarantee enough personnel for the operation of the public website. For the life background of overseas students team , the orientation of our publicity has a good start.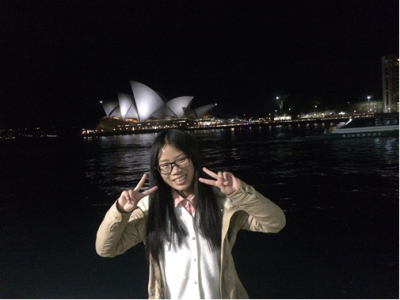 I, named Wu Yanyun ,am from Yiwu of Zhejiang。When I was a freshmen, I was longing to be a volunteer of some public welfare. Under the lead of a elder sister, I joined in the big family of FL as a inexperienced translator at the beginning, and became a experienced volunteer. Through FL, I made many kind of friends, such as Mingming who started empty-handed but created legend in agriculture, Siyan who worked in Xinhua News Agency as a translator is cautious and conscientious, white-collar worker crisa who is living in Hu city with optimism and beautiful, and those translator fellows who are living in oversea but their heart are linking with motherland like me. From those friends, I learned lots of fine quality and useful skills.
My name is Pengxi living in Canada. After seeing the information of FL's recruiting volunteer relieased by CFIS's public account, I happily joined in this team under the lead of Xueying,because I always have great interest in this kind of activity. Through FL, I understanded the imformation of poverty area far away, and saw kids living in moutain area with less developed living condition and education level. Therefore, I feel unfeignedly that the live I owned is worth to cherish /what a valuable life I lives .i wish that I can try my best to do something for those kids, and that I can not only propagandize FL for them ,but also ,one day, go to their hometown to do support education introducing brilliant outside word to them.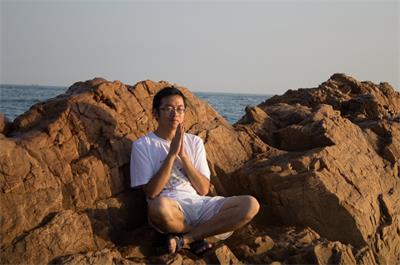 I am Zhuling living in Shanghai now. In august 1,2015—I will never fogert this day— I, through the recruitment post shared by friend cricle, joined in the overseas propagation team of FL official website as a volunteer. I wish that my limited ability and contribution will bring more attention for FL, and that more people will concern and participate in the activity of FL. Coming from village, I used to experience and witness the misery of starvation. Economy of our country is in developing now, but there are still many people needed help. I believe that love and giving will certainly change the world, even if it is a tiny bit of kindness. A free meal can not alter something, but help of accumulating over a long period may change china, even the wrold. The FL let me become a better one with loving heart, willing to help others with all my heart, and better understanding the importance of economy. Come on,you should join us to be a better yourself and Chinese.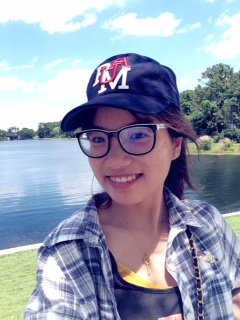 I am Xu Yeqing who joined the FL family in 2015 as a volunteer. I taken part in text editing and proofreading and the publicity for North America since I participated in the commonweal organization. During the period of being a volunteer, I have a bepth understanding of the significance of the FL to village kids. I am honored that I stand a chance of contributing my ability to the team. I hope that more child will have the opportunity to go out of the mountain, and move towards better future through the effort of us.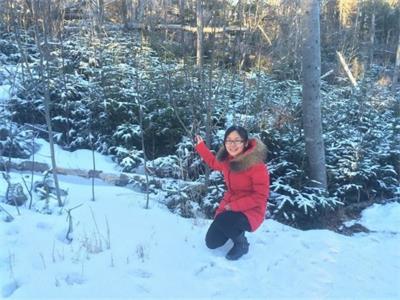 Hi, everyone. My name is Ma Yanxiao. I became attached to the translation team of FL in December 2015, and I am now mainly participating in the task of translation and proofreading of the manuscript. As a member of big family of FL, it is a great pleasure for me to take part in the voluntary activity of "soft change China" , and to witness the power of loving heart of "many a little makes a mickle". I ,whereby, sincerely wish that all the children have a nice childhood, and that FL embark on the course of public benefit with irresistible force, and courageously moving forward.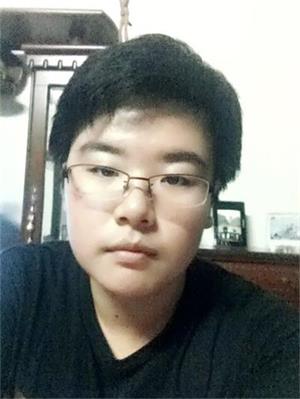 I, named Li Li and from Shanghai, is a sophomore. It is on the political course of grade two of high school that I understood FL for The first time, When our pretty goddess recommended us a book of 《Soft Change China》. Since then, the Free Lunch and the name of Deng Fei has presented to my brain, and then, I follow the official account of FL. At the very start, I just occasionally donated some money for FL through Alipay. In June 2015, I saw the volunteer recuitment message on the the official account of FL, untill then, I wanted to became a true member of FL, and to do more things for those kids. I will continue to do this enjoyable task, and hope more people will join in the warm big family, beause we are fellow countryman.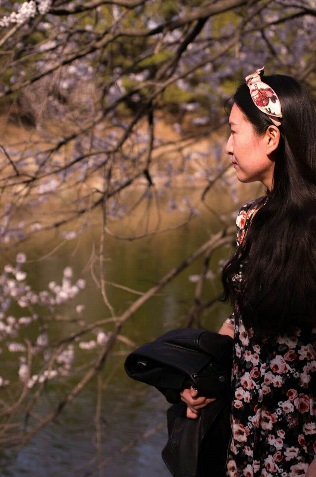 As a volunteer of FL, my name is Jiang Yitong。 Little kindness mean big love, that is why I wish to devote my little strength。Although,I can not delive meal personally for kids, I wish to propagate the aim and faith of FL to a wider place.
I am Guoying as a volunteer of FL translation team, and double as one-to-one volunteer for the school of FL. In February 2016, i joined the big familly of FL volunteer. I got acquainted with FL on Microblog and coexisted on team of FL, therefore, I decided to go on with it forever. In the past five years, The FL has made some achivement. I believe, from now on, that The FL will continue benefit all the children in need with the endeavor of us.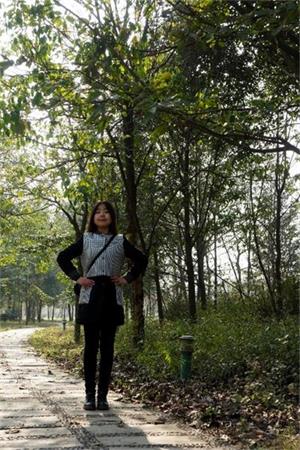 As a volunteer of FL, my name is Xu Wenting. Always be willing to try something new. I have to try new things in order to learn and grow. It is FLFC that offers me a good opportunity to have a try. Thank The FL, soft change China, so do love.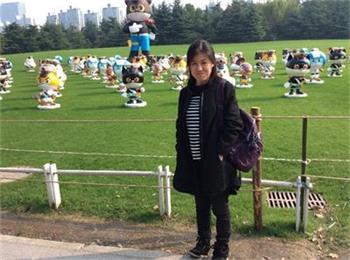 I ,came from Shanghai, am Zhaoya。I,started from july 2015, became a volunteer of overseas propagation team of FL official website as a proof-reader. FL offer me an opportunity to be a volunteer as well as a translator. My life move towards simple and unadorned from vanity ever since. Now I will never wast a grain of food , and am proud of economy. Because of those lovely kids, I like them more and more,and wish to make greater contribution to them .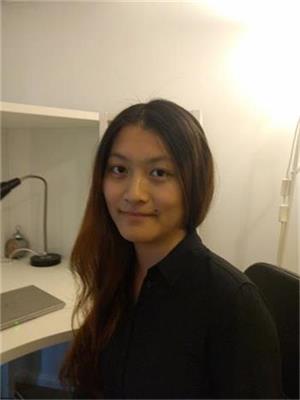 I am Chen Weiwei striving in Sydney. On December 22, 2014, I became one of vounteer of FL family. Although living on oversea, I still think that I can do more beneficial things for the kids and the development of motherland. I will spread the love and persistance of FL as always. The children whom We love are angel.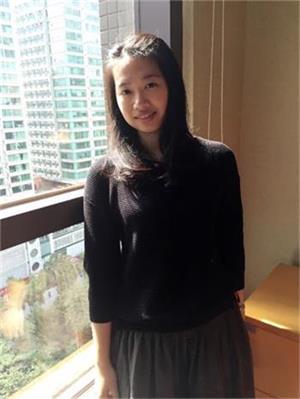 I am Zeng Yinglin, and from Guanzhou。In September, 2014, I joined the translation team of official website of FL, assisting to translate manuscript between english and chinese. After that, I take part in over-sea propagation team of FL'official website. I, influenced by schoolmate beside me, gradually understand that FL is a commonweal organization. Therefore, it starts the relationship between me and FL. As a college student, I should contribute what I have learned to society. Hence, I join in this significative public service organization. Then, through communicating with other companions, I broaden my horizons, and feel happy to help other and serve the society. What's more, I realized that the method and form on public benefit are abundant, that to do what you can do and to spread much goodwill and love will maximize the strength of public welfare.