When people talk of the African slum
It conjures up images of starvation, poverty and disease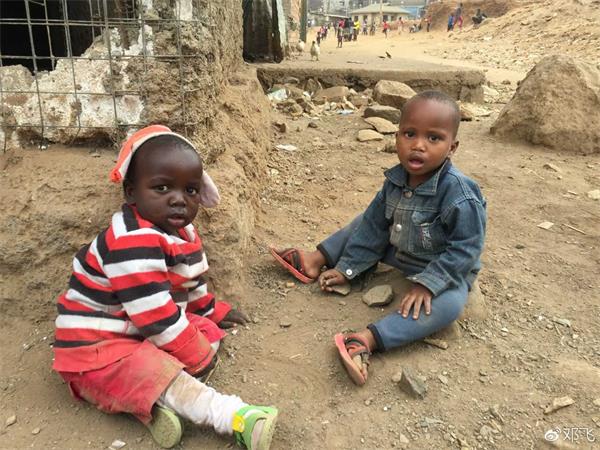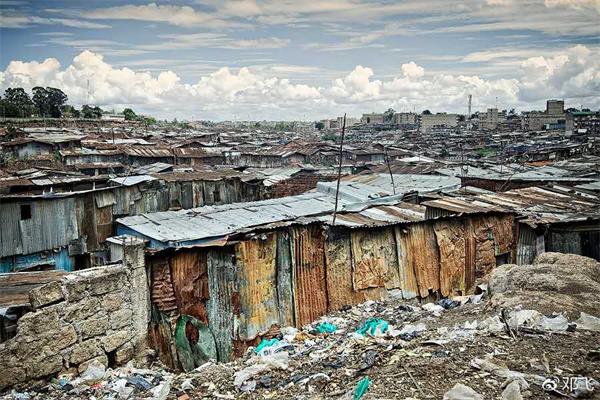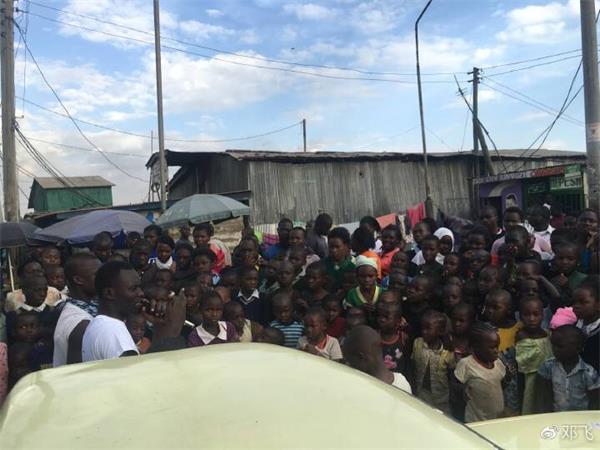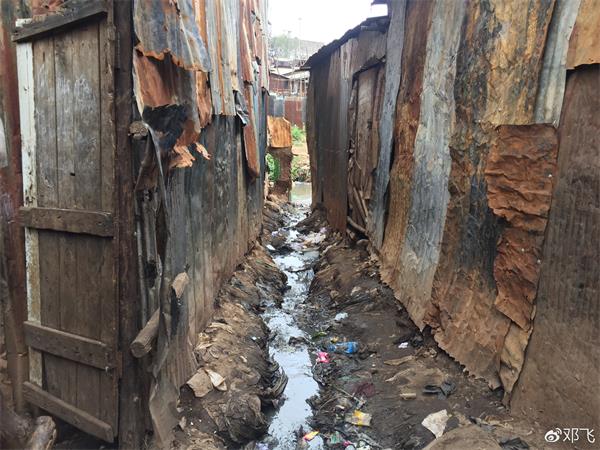 Mathare slum
Liu Xuanguo,Vice President of China Red Cross Foundation,return from Africa on September 3, 2016 and wrote an article named "Who can save 100 thousands homeless children in Addis,Which makes a stir among the public.
He said that there are more than two million people in Addis Ababa,the capital of Ethiopia in Africa.One hundred thousand children and teenagers are wandering and begging in the street . Walking in the streets of the capital, what people can see is poverty, dirty, no sense of security, it seems that the government do not bring the social guarantee and public welfare to the country . Most of children from poor families have no breakfast or lunch, and the drop-out rate is very high.
But nowadays,things have been changed.
Today, we received a group of pictures that were completely different from the previous images. Children in the photo were not hungry and that they were enjoying a hot lunch.
On March first, Free lunch enters into Kenya, Africa.

With the help of Free Lunch, a total of 1103 slum children eat free breakfast and lunch.They are from five schools-Masai Slum Evergreen Hope Primary School, Khan Kaw Elementary School, Evergreen Dream School, Sucess Primary School, Page Vision Primary School.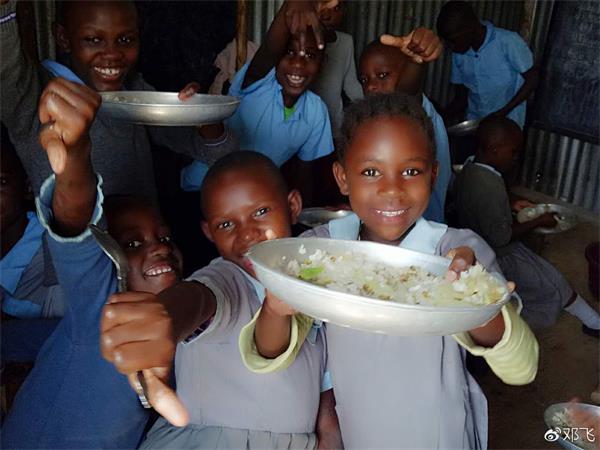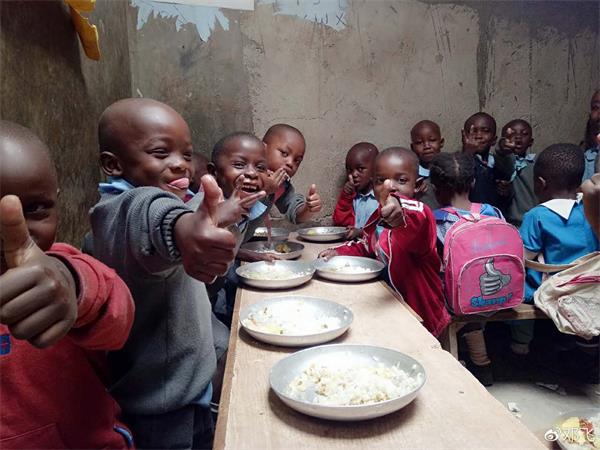 Hope Every child can be free from starvation and grow healthily
Why Free Lunch chooses Africa?
Deng Fei read the article Liu Guoxuan's article, which resonates him. so they came together.
On October 2016, Shenzhen charity show, Deng Fei proposed "Make Free Lunch join Africa" idea, but he was worried that the implementation in Africa is a huge problem.
At this time, a boy appears at the venue. He said he and his team had helped many children in Africa and he also saw a lot of hungry children there,so he is willing to be the executor of free lunch in Africa.
His name is Yin Bin Bin, DBSA dream dream founder. Since its inception in 2014, DBSA has rebuilt 2 primary schools in the Mathare slums in Kenya and has taught in 22 primary schools.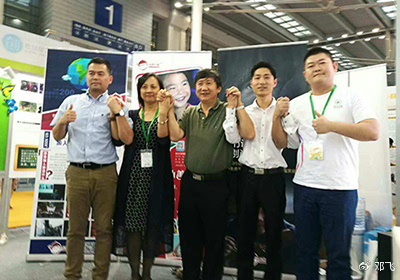 The fourth from left is Yin Binbin
After two conversations, Deng Fei invited Bin Bin to become the chief executive of the African project, but another challenge is that some areas in China are still very poor and many children also need free lunch. The state invests $ 20 billion a year to improve child nutrition situation in poor areas, but is limited to primary and junior high school children, kindergartens and pre-school children's lunch is not yet available. Free lunch fund try to offer free lunch for pre-school in Sichuan Daliangshan this year, but they also need a lot of money.
Deng Fei thinks that it is necessary to find another way to get money, and thus help Free lunch enter Africa , they can not use the previous domestic contributions - these donations is to help our own domestic children. The first principle of public interest is to fully comply with the wishes of the donor, and then efficiently complete the task assigned by the donor.
Fortunately, there is a person shows up,called Xue Yu.He is the "Pearl Rescue" founder. Pearl Rescue make commitment to invest 1 million RMB to free lunch for African project in 2017, and apply its own experience in the field of children's nutrition and the implementation of many overseas projects to promote the project. So far, Pearl Rescue has launched projects in different areas of the country for children's nutrition, disease prevention and emergency medical rescue, and we believe that their participation can better ensure that they will bring China's concern for the world's children into Africa.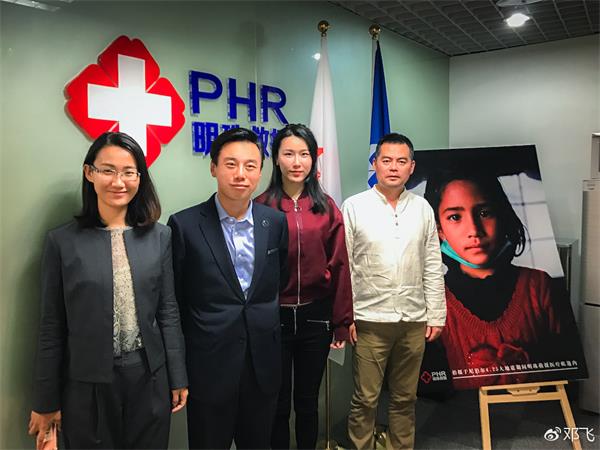 The second one from the left is Xue Yu
Some donors say that while they are concerned about the plight of their children at home, they are also willing to help African children - be free from hunger. Tangible help will let African children feel the Chinese Love and goodwill.
In October, Deng Fei, Liu Xuanguo and chairman of the China Social Welfare Foundation Qi Xuesen reach a consensus after they discuss about the decision of free lunch joining Africa project.
A. Tripartite strategic partnership is made,they go to Africa together to alleviate hunger, medical and health problems experienced by African children ;
B. Separate free lunch items in Africa. The funds required for individual solicitation, earmarked;
C. Joint Chinese students and Chinese enterprises in Africa.They can learn from the free lunch domestic model, and implement the African project stably.
D. Raise money to help children in Africa or elsewhere.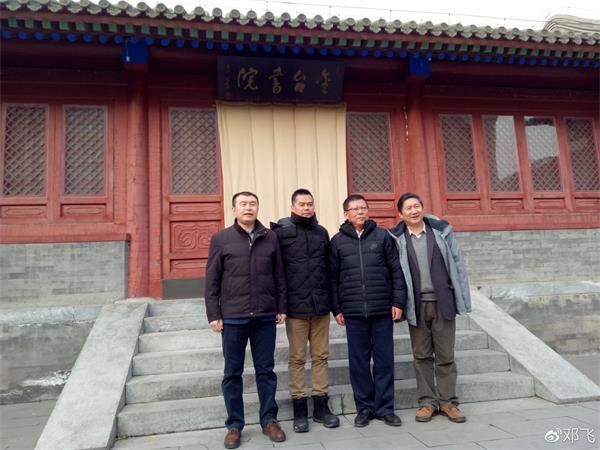 Beijing meeting, public welfare organizations decided to go to Africa hand in hand
On March 1, they start to have free lunch.
"The implementation of the project team in Africa is a five-member group, they are happy to jump up! " Yin Bin Bin see those child eat lunch rapidly, his tears are out.
The implementation of the project team in Africa is a five-member group, each member has experienced registration, interview, rigorous selection,so they have with superior execution ability.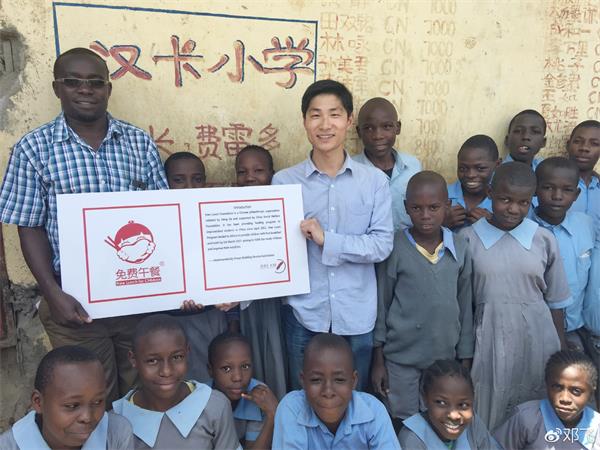 Yin Bin Bin, free lunch executive director of Africa, founder of dream public welfare , He has engaged in public welfare in Africa for four years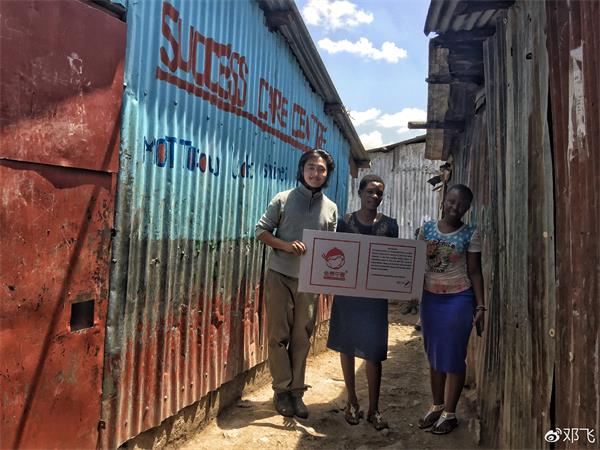 Liu Yimeng Han, American International University graduate, lived in Kenya for ten years, now she works for free lunch join the African project full-time.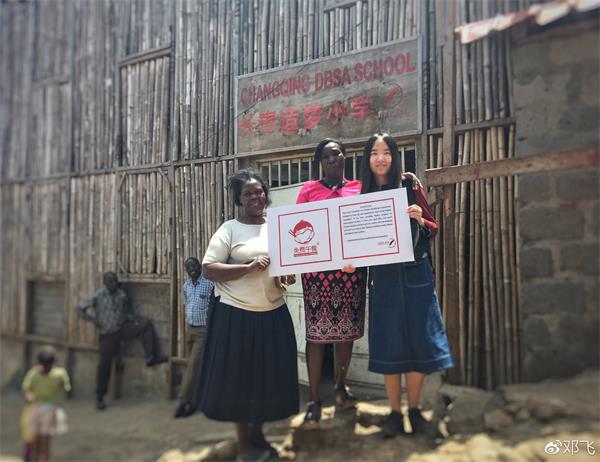 He Ruoxin, Xiamen University student,major in economics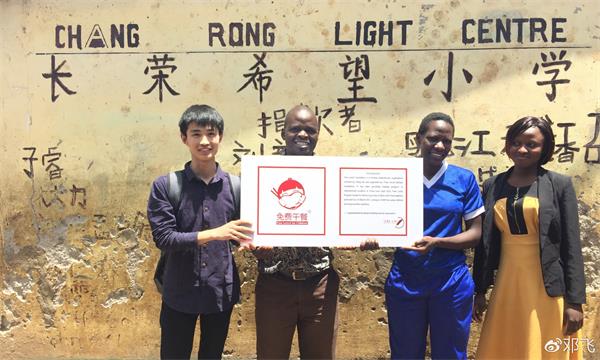 Tan Mingjin, North University student, major in automotive design
Qian Feng, Northeast Normal University student, Department of Physics
In the early research and the first day of the implementation of the meal, the implementation team also found a lot of problems -
How to protect the safety of volunteers?
How to avoid the principal corruption?
How to carry out long-term effective supervision?
...
At the end of the day, the team members to make a recheck -use domestic business model as reference, they build a rigorous implementation of the process system; microblogging, Twitter, facebook will soon be opened for online published meal information, public supervision is accepted.
Let the money really spent on the students, so that children really eat, eat well.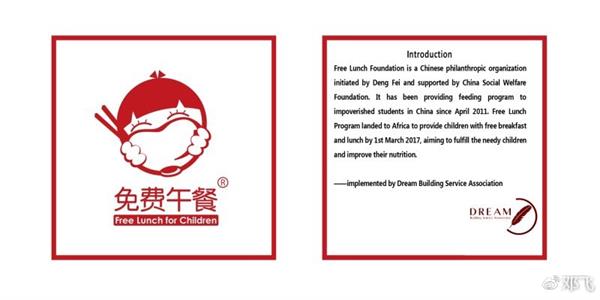 Signage of the Announcement for Free Lunch African Project
The following is a summary of the free lunch African project executive team (excerpt).
Date: March 1, 2017
Recorded by: Yin Bin Bin
Summary of work:
On March 1st, free lunch officially began, five schools, a total of 1103 slum children eat a free breakfast and lunch. All progress is still relatively smooth, everything is in accordance with the original plan. In examining the progress of work in various schools, there are some problems that need to be addressed.
Advantage:
1, Free lunch is warmly welcomed among parents, teachers, principals in slum. They also give great support.
2, Based on the local standard of living,Free Lunch offers better food, students can eat meat , eggs, fruit every week.
3, After calculation, each student can eat the same food, each school distribute food according to the number of students, and each school appropriately increase the food for 20 students. There will be more students entering the school.
4, Unified supplier, unified distribution of food. Government is responsible for food safety. Students, teachers, principals have lunch together.
5, Financial is simple,settle accounts directly to the supplier on 20th of each month. To avoid school corruption (some African school principals teacher corruption is very serious), students eat bad phenomenon.
Disadvantages and Solutions:
1, some schools did not have experience in providing food, leading to the inappropriate food amount for first meal.Some schools have the remaining, some schools are not enough. Solution: Free Lunch has discussed with the principal chef, they will be more and more experienced in the future .
2, Success and Page Vision schools don't have flow water, so students can not wash their hands and make cooking in trouble. Solution: Let the principal contact the church to see if they can use water pipes, but need some money.
3, Most of the schools are insufficient with plate, bowls, cups, as a result, a lot of school students have lunch with their hands.There are some schools have tableware,but still lack of it,so students have to take turns to use it which led to another problem-- time was wasted and class time has to delayed. Solution: Buy more tableware as soon as possible.
Plan and schedule:
Continue to supervise the implementation of free lunch in Kenya.
Hold the parents meeting and increase the influence of free lunch.
At the same time,allowing parents to supervise the implementation of the school free lunch program.
If you are willing to participate in and support the African project, you can donate money into the bank remittance channels:
Everbright Bank
Bank: Everbright Bank Chaoyang Branch
Account number: 3506 0188 0000 50322
Account Name: China Social Welfare Foundation (Special Note: Support for Free Lunch Africa Project))
ICBC
Bank: Industrial and Commercial Bank of Beijing East Chang'an Street Branch
Account number: 0200 3374 1900 0014 555
Account Name: China Social Welfare Foundation (Special Note: Support for free lunch Africa project)